RIM board considering two options - embrace Windows Phone, or open up its secure network to others
35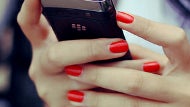 Reuters today has an exclusive tip about the possibilities laid out before the
embattled RIM
's board of directors, and one of them is pretty interesting for the future of Windows Phone.
The first possibility is, naturally,
opening up RIM's biggest asset
- its secure email and BBM network - to others, and allowing them to use it with third party apps, or just pawning it off to the highest bidder.
The other, much more interesting option, comes straight from Microsoft's CEO Steve Ballmer, who has apparently been circling the wagons around the board in the last few months to form an alliance with Redmond, and embrace Windows Phone, just like he succeeded to do with Nokia via its former employee Stephen Elop.
Now a Windows Phone 8 with Nokia's manufacturing prowess, and RIM's unrivaled network security would be a match made in heaven for Microsoft and its bread-and-butter enterprise/government clients, but that would mean RIM losing independence, which for the Canadians might be a bitter pill to swallow, says the source.
In return for getting a stake in RIM, Microsoft will be the one giving money for R&D, and ponying up for the marketing of the new devices, if the alliance scenario is the one that the board rubberstamps.