R&D spending for semiconductors rose 7% in 2012 despite slight decline in worldwide market
1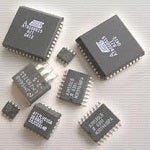 Chip makers are spending money to stay in the game according to IC Insights. Research and development spending in 2012 rose 7% to a record $53 billion.
That accounted for about 16.7% of total semiconductor sales which slipped 1% to $317.6 billion worldwide. The R&D spending share is overall down from a peak of 17.5% that was seen back in 2008 and 2009. The trend for R&D spending has been going up which is consistent with increasing costs tied to Moore's Law to materials costs and other market factors.
The spending was not uniform across the sector however. Samsung Semiconductor's R&D to sales ratio is about 8% and has been for the past few years. Samsung has been more capital intensive overall with its spending though, adding increased fabrication capacity and spending a lot of money on flash memory.
Intel spends the most money on R&D, over $10 billion in 2012 which is seven-times the amount of money that second-place Qualcomm spent last year and accounted for better than a third of what the top-ten companies spent on R&D last year totaling $28.7 billion. The numbers are not so steep for fabless chip designers that rely on fabricating giants like TSMC.
TSMC has seen its R&D to sales ratio grow at a rate of about 19% each year, though IC Insights did not report the ratio for 2012. TSMC has also been playing a larger role in working with its fabless clientele in developing integrated circuit designs to help them become a reality which obviously contributes to its consistent R&D spending growth.
From what we can see making it into the hardware of our handsets, tablets and ultrabooks, it is money well spent. Moreover, we know the
competition is going to be getting quite fierce
.
source:
DigiTimes