Quite a few of our readers are excited about the 4-inch iPhone SE (poll results)
28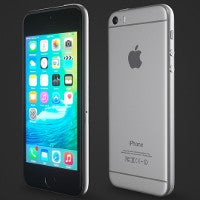 With rumors of Apple allegedly prepping a 4-inch iPhone circling the news, it quickly got to a point where we had to at least try and deconstruct the company's thought process. It seems obvious that Apple is looking to appease previously loyal fans that may have been disappointed to see the company follow into the footsteps of Android manufacturers by increasing screen size significantly. Given the company's history of touting the compact size of the iPhone as essentially a feature, these rumors are to be at least entertained.
To do just that, let's imagine it's true. A move like that would likely mean the dethroning of the iPhone 5s, which is the oldest iPhone still being sold at the Apple Store—whether virtual or otherwise. At the same time, it is possible that the iPhone SE (Special Edition, apparently) will be sold alongside the latest generation iPhone 6s and 6s Plus, with the iPhone 5s remaining on board until September, when the 7 series are expected to come out. At that point, Apple will most likely move the iPhone 6 and 6 Plus down to the 5s' slot.
That's all fine and dandy, but it begs the question: is there actual demand for a 4-inch iPhone in this day and age? Well,
according to the results of our yesterday poll
, quite a few of our readers would be interested in an iPhone SE, and that's not altogether surprising given the lack of high-end, compact devices.
You surprised to see over 40% of participants voting yes?