If the 4-inch iPhone SE is legit, would you be interested?
42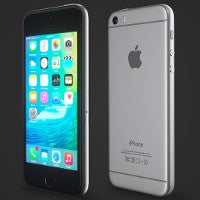 Come September, Tim Cook and other Apple executives will get up on a stage and unveil the iPhone 7 and iPhone 7 Plus. At that moment, the last 4-inch iPhone—the iPhone 5s—will be taken down from shelves in Apple Stores, both virtual or otherwise. The cheapest model will be the iPhone 6, which stands at 4.7 inches. That is, unless the recurrent rumors of an upcoming iPhone SE, allegedly due for announcement in March, prove legit. Then the 4-inch iPhone legacy will continue on.
As odd as it may sound to most of the younger generation, not too long ago the 4-inch diagonal of iPhones was every bit a selling point as was the camera, design, and everything in between. In fact, for the longest time, Apple actively advertised the compactness of its devices—at least until the iPhone 6, when it finally realized that it can bring in more buyers to the team by releasing a larger iPhone, along with an XL-sized one in the 6 Plus. By doing so, however, Apple left loyal fans in the dust. Fans that liked their 4-inch iPhone and needed no more. It is for those people, rumors say, that the iPhone SE (stands for Special Edition, apparently) will be manufactured.
From what we hear, the iPhone SE will share hardware specifications with the iPhone 6s, but design is still up in the air. Some say it'll remind of the iPhone 5/5s era, though knowing Apple, it's likely that consistency of design will be too much to give up, so we'd bet our money on the iPhone design of the day. In any case, with the iPhone SE barraging headlines lately, we started wondering: Do people want a 4-inch iPhone anymore? You tell us.