Qualcomm continues to dominate mobile market while Intel nibbles 0.2% share
5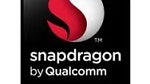 Intel's Atom x86 Medfield chips have found their way into six devices this year, including the most recent
Motorola RAZR i
which has made its debut in Europe.
The other devices are also branded for Europe or Asia. In the US, it is not likely that an Intel powered unit will launch until their chipsets support 4G/LTE. Intel expects that it will introduce LTE capable chips either later this year, or early next year. In the meantime, Intel is stuck eating the dust of competition from Qualcomm and other fabricators like Samsung, Broadcom, MediaTek and Texas Instruments (currently
adjusting their strategy
) who chose to be early adopters of LTE.
How does this translate to numbers? Qualcomm has a full 48% of the revenue share of a market that is worth over $5-billion for the first half of 2012 alone. Intel's stake is 1/240th of Qualcomm's slice at 0.2%. Qualcomm's Snapdragon MSM8960 family of chips can be found on nearly every high-end handset out there, Motorola's
Droid RAZR M
,
RAZR HD
,
RAZR MAXX HD
, HTC's One XL,
Evo 4G LTE
,
8X
, as well as the upcoming
Nokia Lumia 920
and
Lumia 820
. Qualcomm's competitor Samsung uses Snapdragon chips in some of the
Galaxy S III
line and will use them in all of the Windows Phone 8
ATIV S
devices.
The growth in this segment is over 60% compared to the same period last year. For a company like Intel, it has to be grinding on the personal computer processor king that it is effectively a non-participant in a mobile segment worth over $12-billion each year by itself. One this is certain, Intel wants in. Before they do, the company will certainly
need to refine its designs
to be competitive, if it is to achieve the glory it currently enjoys in the personal computer segment.
source:
TechCrunch