Qualcomm and Ericsson show VoLTE on Snapdragon S4
0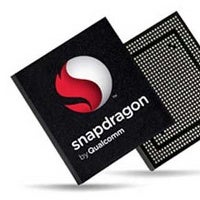 Qualcomm just posted
excellent quarterly results
with baseband chips on the successful iPhone 4S contributing strongly, but another exciting announcement is that the company demonstrated for the first time voice call transfer from an LTE network to a WCDMA one on its newest Snadragon S4 MSM8960 chip. This is made possible because of Single Radio Voice Call Continuity (SRVCC), a fancy name for a technology that allows your phone to simply switch to WCDMA when it goes out of LTE coverage.
Up until now, voice calls on LTE devices were handled in a weird way - that is none of them were via LTE. LTE phones just used traditional 2G or 3G networks. On Verizon that happens through a second radio, while on AT&T the phone just switches to WCDMA when there's a voice call.
Now, this is a breakthrough even though it's only a test call on a test network as it suggests that the dual-baseband technology is already well implemented in the S4 chip and may come on devices later in the year. The technology will be demonstrated at MWC later in the month, so here's to hoping this brings us the
first VoLTE handsets in 2012
.