QiPOWER TRX startup lets you build wireless charging into your furniture
4
Wireless charging is a technology
with incredible potential
that came around a tad too early to make a big splash on the market. Those charging mats that some us have laying around are fine, but not completely convincing. Honestly, we can't wait until smart people make it possible for everyone to throw away the tangled mess of cables and chargers that always taunts us, no matter how carefully we treat them. The QiPOWER TRX is a step closer in this direction.
The Indiegogo-funded German startup wants to offer a solution for integrating wireless charging modules into desks, walls, or really, anything you're willing to bore a 3-inch (80mm)-wide, 0.6-inch deep hole into. The system is comprised of a circular-shaped QiPOWER TX Transmitter which slots neatly inside the hole, a black cover with a LED-indicator that covers the opening, and a Qi-compatible RX receiver for smartphones that lack in-built wireless charging.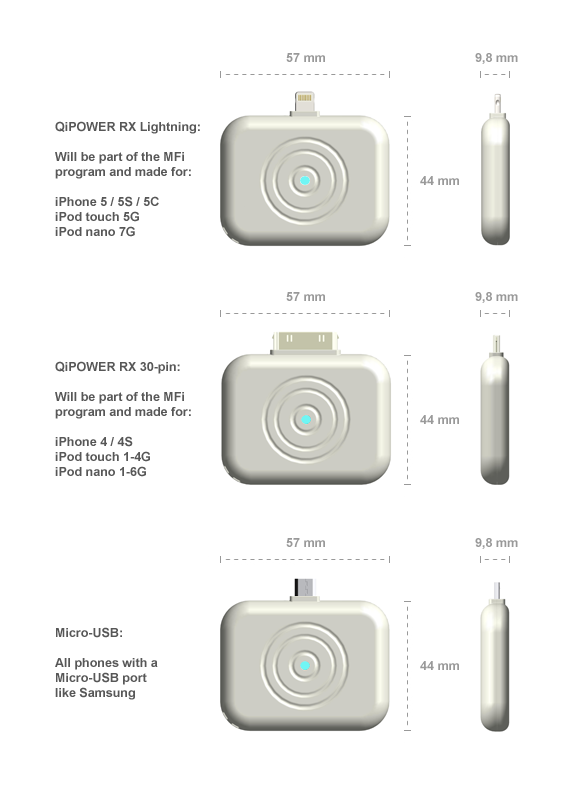 Provided you are able to handle a drill, and have an electricity source to power the transmitter nearby, the system can be seamlessly built into a desk, kitchen table, and any furniture you want to experiment with. The end result is elegant and practical - it lets you simply place the devices you want to charge on top of the cover, and forget about them until it's time to leave.
The system doesn't require the receiver, because its compatible with all Qi-certified devices. As long as your smart-watch, camera, glasses, or whatever technology you have on you has in-built Qi wireless charging, it will work. Likewise, the RX receiver is compatible with all Qi-transmitters. Thus, backers have the option to order each item separately with different pledges.
A notable drawback to the technology is the lack of tablet support - the current Qi standard supports only wireless energy transfer of up to 5 watts, and slates require more than that to charge. But, as the Qi standard reaches beyond smaller devices, the QiPOWER TRX and other chargers will surely catch up to it.
Although charging mats seem like a better and readily available option for regular users, different establishments can make use of the QiPOWER TX to provide constant and convenient charging spots for their customers.
If the project goes through with funding, its scheduled to launch in August 2014.