Q4 2010 numbers shows that smartphones sales reign over PCs for the first time
1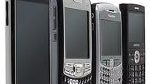 At this point, there is no arguing the impact that smartphones play in the global market as being the premier technology device to own. Looking back 10 years ago, the PC market was in a similar position as they dominated the technology sector – even up to this day surprisingly.
However, the proliferation of smartphones, both inexpensive and premium, shifted the eyes of the consumer electronics segment onto itself as the latest figures show its surging sales. According to the counter at the IDC, smartphone makes as a whole managed to ship out approximately
100.9 million devices in Q4 2010
– which is a glaring
87.2 percent increase
from the same period last year. Conversely, PC makers shipped out roughly
92.1 million units in Q4 2010
with only an increase of
5.5 percent
year over year.
Granted that the PC market still enjoyed seeing
346.2 million units
being shipped for the entire year, the smartphone market wasn't too far behind at
302.6 million units
shipped. More surprising is the fact that the smartphone market saw an impressive
74.4 percent increase
last year, while a paltry 13.6 percent growth was found in the PC market.
Now that we're seeing a focus on the entry-level market, manufacturers are quickly finding devices that cater to this segment, while still retaining focus on the upper-end of the market. In fact, the barrage of smartphones launched over the busy holiday season indicates that this is only going to be the beginning for the smartphones combating PC sales.
source:
The Register
via
Textually