Project Pink phone aims to integrate Microsoft services to teens and twenty-somethings?
4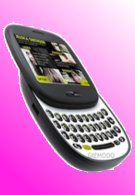 We've been hearing a decent amount of ramblings from Microsoft's work of late; especially when it comes down to their talk about Window Mobile 7 finally becoming a reality. Looking outside the box, the Redmond based company has been busy in getting XBOX Live
integrated
into Windows Mobile with a couple of job postings found a while ago. Project Pink has been
swirling
around Microsoft's camp because it's been made clear of their intentions of releasing a handset – just much like how Palm, Google, and Apple operates by taking control of the platform and hardware development. There have been a couple new pieces of information that puts the puzzle together surrounding Microsoft's intentions around Project Pink. According to Mary Jo Foley, the company is in the process of attempting to integrate a variety of Microsoft's experiences – this includes Zune, XBOX, Media Center, and Windows Mobile. She goes on to say that "Pink is the codename for both the set of premium mobile services and one or more Windows Mobile phones aimed at the teen/twenty-something market." From the looks of it though, it still remains unclear if these handsets will run Windows Mobile 7 or just a newer version of WM 6.5 we've been seeing of late. Hopefully Microsoft will be more willing to shed additional concrete information during MWC next month – and maybe we'll see a launch of this handset sometime this quarter.
source:
ZDNET
&
ZDNET
via
Engadget