Prepaid promotion offering unlimited talk, text, and data – a whole year for $159 on Mint SIM
9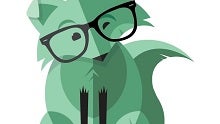 Wireless promotions come and go, and rarely do they offer anything newsworthy. An up-and-coming prepaid service by Ultra, an MVNO specializing in international prepaid services, called Mint SIM is breaking the mold.
Aside from service plans that generally cost less than traditional post-paid services offered by the "big four" carriers, Mint SIM is sweetening the deal with rates we cannot remember seeing before.
Leveraging T-Mobile's recently enhanced network, Mint SIM is offering 3 months of prepaid service, including unlimited talk, text, and data (2GB at LTE speed), for $35 – not $35 per-month, but $35 for all three months. That works out to $11.67 per-month. Once this deal expires, normal 3-month rates work out to about $23 per-month which is still a pretty good bargain.
Another redeeming feature of Mint SIM is prepaid rates that allow you to buy up to a year's worth of service at equally impressive rates. The aforementioned 2GB "small" plan can be had regularly for $199 for the year ($16.58/month). Medium plans, which offer 5GB of high-speed data per-month are $299 per-year ($24.92/month), and the "large" 10GB plan is $399 per-year ($33.25/month).
Naturally, if you are a power-data consumer, these plans may not fit your bill, but for the vast majority of people that do not consume in excess of 10GB per-month, these plans are mighty attractive. On top of that, prepaid services are used by people who need to be mindful of a much less flexible budget. These offerings from Mint SIM could save a single line user over $1,000 per year, even against some of price-leading T-Mobile's own plans.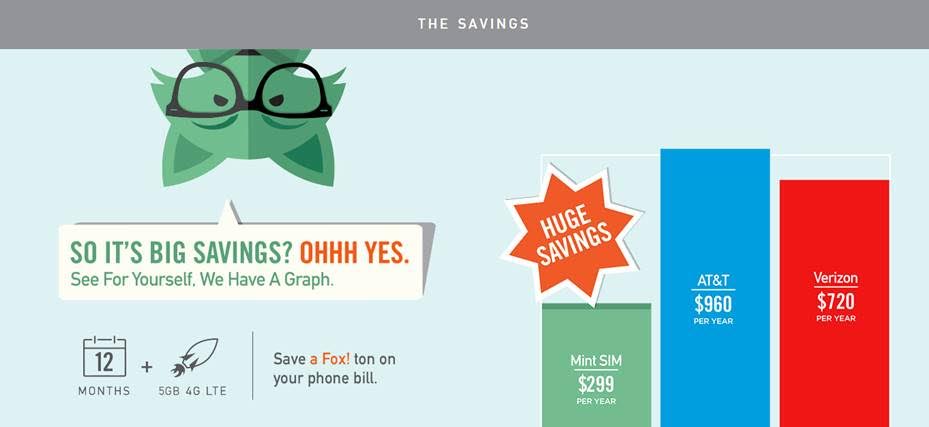 The fine print is straightforward: If you go beyond your high-speed bucket of data, speeds get throttled, and there is no HD-voice available (for those that still talk on their phones). For now, there are no group or multi-line options.
Mint SIM is an e-Brand only set-up, everything is done online, which is part of why prices are so low. You can buy a phone from them if you want, but their phone selection screams for you to bring your own device, a small line-up that includes a couple low-end BLU handsets, the
Samsung Galaxy S4
(running Android 5), and a 16GB
iPhone SE
.
If you decide to go all-in, you can use the promo code "shopclever" which will take 20% off Mint SIM's plans, meaning you could prepay
a year's worth of service for as little as $159
(which comes to a little over $13 per-month). A year's worth of 10GB per month is only $320 which comes to $26 per-month.
From just about every angle, these promotions from Mint SIM are probably the best deal for wireless service you will find in the US.
source:
Mint SIM