PrepaYd Wireless brings unlimited 4G WiMAX connection for only $60 per month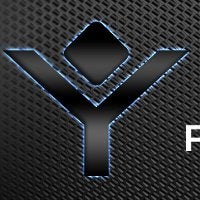 Do you find yourself investing a lot of your hard-earned money into your cell phone plan each month? Are you tired of having to pay a fortune each time just to experience all of the modern conveniences of a smartphone? Well, you're in luck, since
PrepaYd Wireless
might suit your needs – while putting back some money into your pockets.
Relying on
Sprint's network
, PrepaYd Wireless offers plans that cover a wide range of plans to get you rolling along each month. Specifically, its plans cost
$35, $40, $45, $50, and $60
per month, with the lowest $35 plan coughing up unlimited talk and text. At the upper end of the spectrum, the $60 per month offering provides customers with
unlimited talk, text, messaging, and 4G WiMAX data
.
As for the phones themselves, they mostly consist of
feature phones and a few smartphones
. Thankfully, the smartphone selection covers Android devices like the HTC EVO Shift 4G, Samsung Conquer, Samsung Replenish, LG Marquee, and LG Optimus S. In addition, they also have the HTC Arrive for those who prefer a Windows Phone. In terms of handset pricing, it appears you're buying them outright at the full cost, and from what we see, they range from
$200 to $300
on the average.
Still, the savings is found with its monthly plans. For $60 per month, you essentially have an all-you-can eat plan – with WiMAX connectivity, as long as you get a WiMAX enabled device.
source:
PrepaYd
via
Phonescoop