Predict this – Sony teases its Feb 22 MWC 2016 press conference
23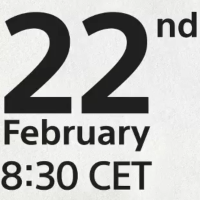 Are you any good with predictions? Well, Nostradamus wasn't, so chances are you're not that adept at it, either. Hopefully, you're still good at math, for Sony has just launched a teaser consisting of a familiar mathematical riddle and an announcement highlighting its MWC 2016 press conference. Scheduled for Monday, Feb 22, the keynote will be all about... seriously, no one knows.
The teaser, and
the invite we received before it
, are as nondescript as it gets. We don't have much to make do with in terms of speculation. But looking back in time, we get to see that Sony isn't shy about coming up with major and minor announcements on Barcelona terrain. Previous MWC keynotes have seen the company introduce flagship Xperia smartphones, tablets, and mid-range offerings.
However, Sony has a preference towards IFA when it comes to major Xperia Z smartphones, as the Z1, Z3, and Z5 announcements took place in Berlin. We've got a hunch that Sony will be low-key this year, although you can never know.
We'll learn soon enough, as Feb 22 is right around the corner. As usual, PhoneArena will be at MWC 2016, so stay tuned for the news!