Posterous updates mobile apps with Spaces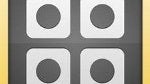 Granular control over online sharing is apparently the greatest thing ever, and no social network wants to be the last one on board it seems. Google+ started the trend, Facebook tried to highlight its own version, which doesn't really work, even not-real social network Diaspora has its version. Now, Posterous has added its version called Spaces, and has already put the functionality in its official iOS and Android apps.
Spaces are essentially the same as G+ Circles, except that with Posterous, public Spaces can automatically post to a whole mess of other sites including: Facebook, Twitter, Flickr, Picasa, YouTube, Wordpress, Tumblr, and a lot of others. And, for those of you familiar with Posterous, Spaces are essentially just an evolution of the older Posterous Groups. A big difference between Spaces and G+ is that you can share Spaces publicly or with friends, and public Spaces can be followed even if you don't have a Posterous account via e-mail or RSS feed.
Version 3.0 of Posterous has hit both iOS and Android adding in Spaces to both, but unfortunately the Android experience is pretty gimpy. On iOS you can not only create Spaces, but add in various accounts to autopost on public Spaces. Also on iOS there are new tabs, including the Reader tab, which gives you quick access to view and comment on posts from people you're following; a Popular tab to allow users to find interesting Spaces to follow; and, an Activity tab to get at your comment stream.
On Android, you can't do anything more than view posts in a Space, post to a Space, and create Spaces. There is no reading list or comment stream, no popular list, and no option to add autopost accounts, or even to find your friends on the service. So, if you're on iOS, definitely give the app a try, but if you're on Android, it may not be worth your time. Of course, it all boils down to whether or not you even use Posterous, which has the worst issue a sharing network can have: a lack of users.
Posterous is available for free in the
iTunes App Store
and the
Android Market
.
.