Portrait mode for the iPhone 7 Plus is featured in iOS 10.1 beta 3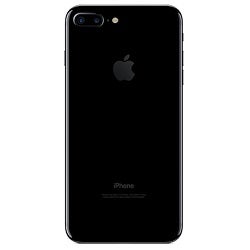 While Apple's
iPhone 7
and
7 Plus
may not look all that different from past generations of the handset, Apple still managed to jam-pack the handsets with a host of new features. While not all of the new additions to the iPhone 7 line are revolutionary or groundbreaking, there's still do denying that some of them are pretty darn cool. One of the features for the
iPhone 7 Plus
that Apple showed off at their keynote event last month was the phone's Portrait mode with its dual-camera setup. Thanks to the optics that the iPhone 7 Plus is equipped with, the Portrait mode in the camera app allows you to take photos of people or other subjects that are sharp and in focus while the background is blurred. This cool depth-of-field trick is something you normally only find on high-end cameras, so being able to pull it off on your smartphone is certainly something we're interested in.
Although the feature was shown off at the Apple event back in September, it hasn't actually been available for the public use. The Portrait mode appeared to work quite well when demoed on stage, but even since then we've been dying to try out the feature for ourselves. Thankfully that's changing today with the third update for the iOS 10.1 beta. In the update for the beta, Portrait mode for the iPhone 7 Plus is finally making its way to the general public - in addition to a host of other bug fixes and minor tweaks. Although we wish that the Portrait mode feature had made its way to everyone at this point, seeing it move to the beta version of iOS 10.1 is still promising for a full-fledged release in the near future.
If you happen to have the iOS 10.1 beta running on your iPhone 7 Plus, you should have an update waiting for you for the third version of it that includes the various bug fixes and access to Portrait mode. This certainly is a big addition to the 7 Plus, so if you get a chance to test it out be sure to comment below your thoughts about how it works for you in the real world.