Poll: what do you think about the Android 7 Nougat name?
47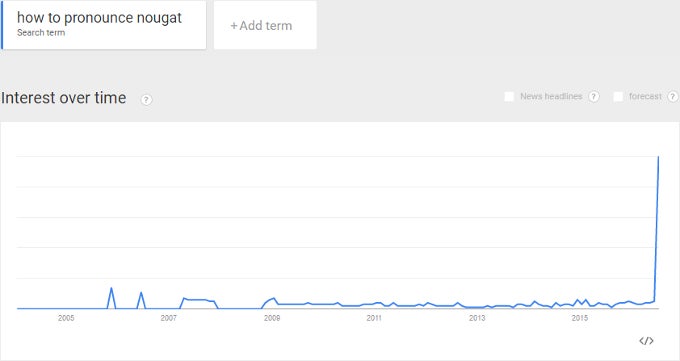 Each major Android build comes with a dessert code name, each one starting with the next letter in the alphabet. For fans of Google's OS, the speculation and debating over what the next Android name might be has turned into a fun past-time with its own tense buildup. It may seem a trivial thing that we care about the name of an update as much as we do about the features it upgrades, but hey – no one is immune to hype.
Google has acknowledged the community's excitement over the Android naming schemes and has done its fair share of trolling and misleading speculators in the past, this year included. We were often thrown to different directions, either by one too many mentions of nut brittle, a bunch of Nutella name drops, and some more little tricks. However, it's fairly safe to say that not many expected a name like "nougat". If you check out the popularity of the phrase "how to pronounce nougat" in Google Trends, you will notice a ridiculously large spike indicating that a lot of people were taken by surprise, some have even been vocal about not liking Google's choice of name.
What's your take on this? Are you perfectly fine with nougat, or would you have wanted Nutella to be Android 7's official name? Or do you not care about such trivial things at all?