Poll results: whoa, lots of Gear enthusiasts!
22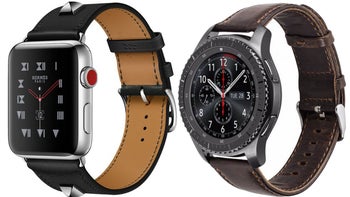 With the smartwatch niche being pretty much a battlefield of
Apple Watch
vs
Samsung Gear
, we thought a proper discussion about which one is preferred is warranted. And iPhone users do get the choice of using the Gear S thanks to the app being available in the App Store, so it's not like it's a direct Android vs iOS war.
One is a square watch that can only last you a day and doesn't have features like automatic workout detection or sleep tracking. The other is circular, has the automatic activity detection, and a three-day battery life to boot, but doesn't have that sweet Taptic Engine, nor OS integration that allows it to be a remote viewfinder for the native Camera app.
Both have their ups and downs, sure. Probably the biggest thing about the Gear S is that you can actually pick between different models with different looks, whereas the Apple Watch has looked the same for 4 editions now.
All that said, the poll results follow. While the Samsung Gear got a resounding win from the Android squad, it's also worth noting that almost 5% of voters were iPhone users that also prefer to go the Gear S way. Samsung obviously has something going for its Tizen-powered wearable!