Poll results: brand new phones win... half the votes!
10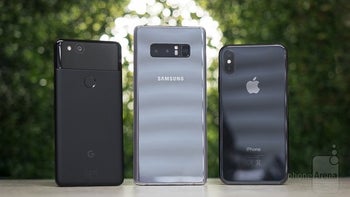 Nowadays, there are plenty of places where you can go and get a bargain on a shiny tech gadget. From authorized refurbish shops and resellers to private, mano-a-mano second-hand websites. And these places thrive because shiny gadgets are usually expensive!
We thought we'd ask — how do you go about your new smartphone purchases? Do you always go for the new model as soon as you can, do you wait a bit for the second-hand market to fill with juicy offers, or do you bide your time until said new model's retail price drops (usually a year).
Here's how that poll went. About half the voters always go brand-new and given we are a smartphone tech-oriented website, we wouldn't expect less. We all love that shiny new thing!
The rest of the votes are almost evenly dispersed between refurbished, second hand (private seller), or new old stock phones. And there are plenty of arguments for and against these choices — refurbished phones make it easy to get a newer model in an almost-like-new state, at a noticeably lower price, but warranty is limited and the phone may or may not be a bust. Second hand will be even cheaper, but you have to be really careful about who and where you buy from, of course. Getting last year's model will give you the benefits of having a brand-new phone and a full warranty, but it's... well, it's last year's model.