Poll results: Mate S and 6s Plus, innovation or copycat?
53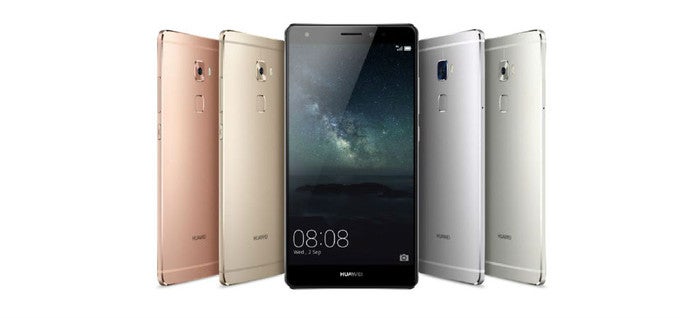 Huawei, the third-largest phone maker in the world, recently announced the
Mate S
- a unibody aluminum 5.5-incher with Force Touch display and a "coral pink" version. Apple took the wraps off an
iPhone 6s Plus
the other day, and, surprise, surprise, it is a sealed aluminum 5.5-incher, and the newest color scheme for it is rose gold.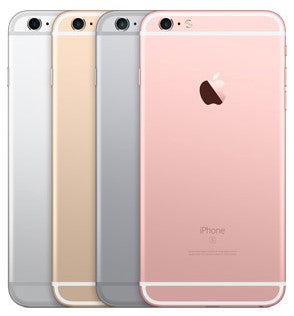 Huawei even
mocked the team from Cupertino
that its Mate S creation is
"from head to toes" rose gold
, unlike the 6s Plus that is white in the front. The similarities don't end with this chassis color, though, as the Mate S comes in largely the same hues as Apple's creation - gold, rose gold, dark grey, and a silverish one. Of course, the Mate S has a much better screen-to-body ratio, though that's not hard to achieve against Apple's phablets, given the largish circular home key at the front.
Moreover, it sports a 5.5" panel with 1080p resolution, just like the iPhone 6s Plus, and has a 13 MP camera with RGBW sensor and OIS, against Apple's 12 MP camera with RGBW sensor and OIS. The icing on the cake, however, is that the Mate S was announced with a version that carries a pressure-sensitive
Force Touch
display, and Huawei even mentions the phrase "3D touch" in the technology's description on its website. Apple? Well, its new pressure-sensitive screen tech, as found in the iPhone 6s Plus, is called "3D Touch."
Huawei even priced the Mate S way above what most other Chinese makers price their flagships, bordering it on the iPhone 6s Plus tags, as in Europe both handsets will cost north of €800. Long story short, Huawei will have a 5.5-incher with aluminum unibody, a pressure-sensitive display, and in colors similar to the iPhone 6s Plus, about the time that Apple's phablet hits the shelves en masse everywhere.
This is why we asked you last week whether you think Huawei innovated by unveiling the Mate S about a week before the iPhone 6s Plus, or whether it is simply copying its way to the top, overhearing what new tech and new colors will come with Apple's second-gen phablet. Well, the majority of our 2625 respondents think that Huawei was first to announce, hence the Mate S is an innovative Android handset with a price tag that justifiably closes in on the iPhone franchise. The rest of our respondents, about 43%, think that it is not a coincidence that Huawei will have a 5.5" phone with Force Touch tech on the market by the time the iPhone 6s Plus hits the shelves globally, flaunting a 3D Touch display of its own.