Poll results: Is the Galaxy Tab S Samsung's best tablet ever?
42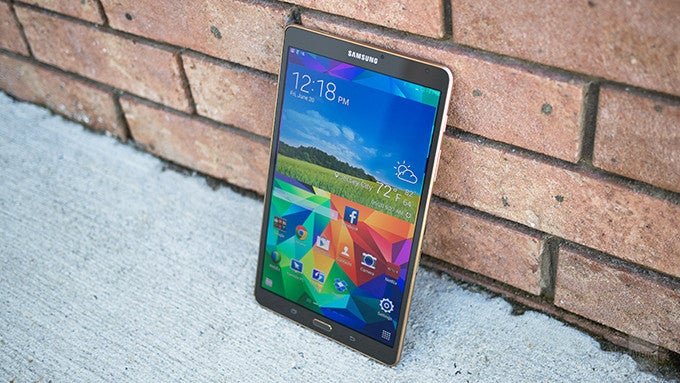 Earlier this month, Samsung presented the Galaxy Tab S as its "best tablet yet" - a good occasion for us
to run a poll
asking you if the company's right: is the Tab S the best slate that Samsung made until now?
73.21% of those who voted (1,306 users) agree with Samsung, believing that the Galaxy Tab S is indeed the best tablet the company released thus far. 478 voters (26.79%) disagree, apparently thinking that the presence of an Exynos 5 Octa 5420 processor, or the lack of a stylus (found on the Note series) are some of the reasons why the Tab S isn't Samsung's greatest tablet.
Both Galaxy Tab S models - the 10.5-inch and the 8.4-inch one - sport Super AMOLED displays with 1600 x 2560 pixels, being the world's first tablets to feature high-res AMOLED screens. Of course, the two slates offer more than just advanced displays, including 8 MP rear cameras, 3 GB of RAM, expandable storage space, fingerprint scanners, and Android 4.4 KitKat - all in ultra-thin packages.
The Samsung
Galaxy Tab S 10.5
and
Tab S 8.4
are available in the US and other markets since June. The 10.5-inch model costs $499, while the smaller 8.4-inch one can be yours for $399.