Poll: Which would you rather get — Moto Z or Moto Z Force?
15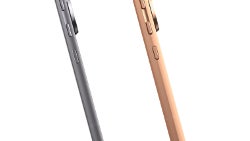 As this year's duo of Moto flagships is getting prepped to be launched under the Verizon-exclusive Droid moniker, it's only normal if every smartphone fan's having the passing thought of "If I were to get one of these, which one would I prefer?". On one side, we have the
Moto Z Droid
with its insanely thin profile (0.20 inches / 5.19 mm), which, despite the rather large camera bump on its back, still manages to look impressively elegant. On the other side, we have the
Moto Z Force Droid
, which is slightly thicker, housing a larger battery (3,500 mAh on the Force vs 2,600 mAh on the regular Z), a shatterproof glass on the front, and a higher-resolution camera sensor. All the while, the camera module itself, while still protruding, doesn't stick out as offensively as the one on the
Moto Z
.
Now, for every serious smartphone aficionado out there, this seems like a no-brainer – the
Moto Z Force
has the bigger battery, therefore, it's the more obvious choice. However, with this year's Moto Mods, this choice isn't as obvious – a Power Pack Mod gives us 2,200 mAh battery with just a snap, which could be a great solution for those who want the best of both worlds. Grab a Moto Z and enjoy its thin profile when spending time around power outlet-saturated areas. Snap on the Power Pack for a prolonged life when on a longer trip.