Poll: Which is your favorite Samsung Galaxy S design?
64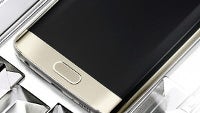 Believe it or not, it's been almost exactly 5 years since the release of the first Samsung Galaxy S line smartphone — the
Galaxy S
. Announced on March 23, the S packed some pretty impressive hardware, like a "giant" 4-inch Super AMOLED display and a Hummingbird processor clocked at 1GHz.
Of course, the Galaxy S was just the beginning of what we now recognize as Samsung's most popular smartphone line. About a year later, the even bigger, 4.3-inch
Galaxy S II
arrived (and was then modified and released in more flavors than any other phone we know of), then the
Galaxy S III
, which was really a game changer for Samsung and the industry, and
we rated it appropriately
. The S III also brought the first non-rectangular design for the series, and the
Galaxy S4
,
Galaxy S5
, and
Galaxy S6
and
S6 edge
, all have continued in its footsteps, refining the styling and trying to get the details just right.
All these iterations had their appeal at the time, but we definitely feel that some were more impressive than others. If we have learned anything reviewing and talking about tech, however, it's that tastes differ. So irrespective of which model we thought looked coolest for its time, it's entirely plausible for a legion of people to disagree wholeheartedly, and that's okay. At least as long as you tell us which one design was
your
favorite by voting below, that is!