Poll: Are you happy with the iPhone 6?
94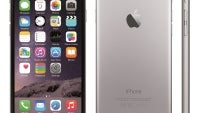 Breath easy, everybody! The iPhone 6 is here, and it's as fantastic as rumors spelled it. Yes, this time Apple is playing catch-up, but its flagship product hasn't lost any of its appeal, because when you take away all the hype, worship and heated opinions, this is just a solid, premium-built, fast smartphone! It's the best iPhone ever, and even better - it's going to set a big-screen, slim build standard for future iPhones.
Just like any phone out there, it could have been better - but not much, really. We can't wait to take it out for a spin! Meanwhile, what is your opinion? Are you happy with how the new iPhones turned out? Is it exactly what you wanted from Apple, or is there a thing or two that bother you? Or maybe you never really wanted the iPhone 6 to become what it is now? All opinions are welcome!