Political calls on your cell phone? Not without your permission FCC says
4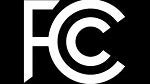 The election season is in full swing in the US and that means live, campaign, prerecorded "robo-calls" and lots of them. Your landline phone is exempt from the "do not call" registry when it comes to political activities. Mobile devices on the other hand, have far greater protections from all types of telemarketing activity, and the rules have teeth.
The FCC issued an "enforcement advisory" last week as a reminder to all the local, state and federal campaigns amid a report from CTIA-The Wireless Association of an increase in complaints about unwanted political calls being made to consumers' wireless phones. The Telephone Consumer Protection Act of 1991 (TCPA) has significant, and broad rules with regards to auto-dialed and prerecorded calls to cell phones.
"Prerecorded voice messages and autodialed calls (including autodialed live calls, prerecorded or artificial voice messages, and text messages) to cell phones and other mobile services such as paging systems are prohibited, subject to only two exceptions: 1) calls made for emergency purposes, and 2) calls made with the prior express consent of the called party."
That is pretty much an all-encompassing statement, and that was intentional:
"This broad prohibition covers prerecorded voice and autodialed political calls, including those sent by nonprofit organizations. Callers contending that they have the prior express consent to make prerecorded voice or autodialed calls to cell phones or other mobile service numbers should know that they have the burden of proof to show that they obtained such consent."
So, what does that mean to the entities that rely on mass calling to people around the country? Well for starters if they are found to have violated these rules, the
fines reach up to $16,000 per violation
(that is each call or text message). Many times, these activities do happen by accident, with number-portability in the US, not all cell phone numbers are in the same dedicated "blocks" of numbers they once were, so there are legitimate times where it is an honest mistake.
However, if you have been getting hammered with messages or calls and you have not given permission, you can register a complaint with the FCC directly.
source:
FCC
, (complaints at:
www.fcc.gov/complaints
)