Pokemon GO updated – fewer Pidgeys will spawn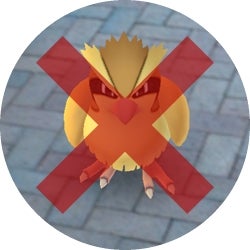 We've all been there. You're out on a hunt, patiently waiting for your phone to vibrate. And when it finally does, you fill up with excitement, quickly take your phone out of your pocket and look at the display, only to find out that it was a Pidgey, Zubat or one of those pesky Rattata.
No more, Niantic says. Or at least not as often. In a
tweet from Niantic's official account
, the Pokemon GO developers state that
"you may encounter other Pokemon where Pidgey, Rattata, and Zubat were previously more commonly found"
.
Now, imagine the following. You decide to actually walk to the supermarket, instead of driving there. After all, you have Pokemon eggs to hatch. You take the 2-kilometer stroll down to the store only to receive a lousy Rattata. Well, not anymore. According to Niantic, Pidgey and that annoying, purple rat have finally been removed from all eggs. Eevee, on the other hand, a far less boring Pokemon, which would not be considered a vermin in normal society, now hatches from 5-kilometer eggs, instead of the rarer 10-kilometer ones.
However, these are only minor changes towards the
big update, which will introduce daily bonuses in Pokemon GO
. And we're still looking forward to the promised trading update, despite the fact that Niantic failed to set a date for it.
source: @PokemonGoApp (
1
,
2
)