After the June OTA update, some Pixel 2 XL owners say the phone takes longer to wake
25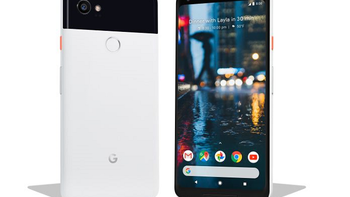 Yesterday, we told you that the four Google Pixel handsets and two Nexus models
had received the June Android security patch via an OTA update
. And while the update tightened security of these phones and fixed some functional issues with Bluetooth LE and Wi-Fi connectivity, it did leave a nasty side effect for some
Pixel 2 XL
users; their phones are taking longer to wake up.
Now let's be honest about what these Pixel 2 XL owners are experiencing. The device is taking an extra one or two seconds to wake, according to those who posted about the problem on the Google Issue Tracker. That might not sound like a lot, but let's look at it another way; affected units are now taking two to three times longer to wake. Those extra seconds can be a pain in the butt to Pixel 2 XL users accustomed to having access to their phones after just one second. There are other issues as well. Another Pixel 2 XL owner complained that since the update, his coverage in the Austin, Texas area went from 'full bars' to no bars at all on his Pixel 2 XL.
Meanwhile, a Google employee on the Issue Tracker took down some pertinent information from those who posted about the problem on the board. Hopefully Google issues a fix for this problem soon.