Pictures show BBM running on Android
12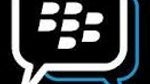 Is RIM about to
offer the BlackBerry Messenger service to Android users
? The answer is a resounding yes if you believe the set of pictures that were obtained by
TechnoBuffalo
. In addition to the pictures, the site received a statement from a tipster who not only claims to be the source of the photos, but also alleges that he works for RIM.
The tipster said that he ran the BBM for Android app on a BlackBerry Android Dev phone which he says is very cheap and unstable. He says that the front 4 Android navigation buttons were stuck on and it is his belief that this phone will not be offered to the public. Earlier this week, other pictures were discovered of the BBM for Android app including one that showed a contact profile for someone named Nicole. The source said in his correspondence that
Nicole is the default account
for BBM testing. The tipster says that the app could be launched during DevCon in San Francisco from October 18th through the 20th.
RIM has denied having an Android flavored version
of BlackBerry Messenger prepared and you should be skeptical about the pictures. Still, BBM is considered one of the best applications available to BlackBerry users. Any Android users out there hoping that this is for real?
source:
TechnoBuffalo
via
BlackBerryOS