PhoneSuit's Primo Power Core will keep your phones charged with its 8,200 mAh battery
2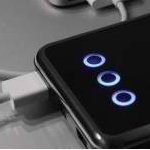 Are you tired of being required to lug around a variety of wall chargers on your trips to keep your nifty gadgets running with life? Well, your problems are going to be solved thanks to PhoneSuit's Primo Power Core which essentially is one large battery charger for all your devices.
Although it might look deceiving with its iPhone like dimensions and subtle looks, it's going to be equipped in juicing up and topping off a variety of devices simultaneously thanks to its
impressive 8,200 mAh battery
that's tucked inside of it. From the iPhone to a myTouch 4G, the only thing you're going to be required to do is connect them to the microUSB ports on the Primo Power Core using their respective cables.
Moreover, you can examine closely how much juice is left by looking at its external LED charge meter that gives your a decent approximation how much power is left. If this all-in-one solution is the
right thing
you've been waiting for, just be aware that it'll require you to pound out $99.95 to purchase one.
source:
PhoneSuit
via
Engadget