PhoneArena Reader Awards 2011: Voting phase
99+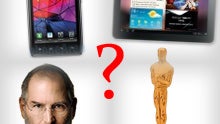 UPDATE:
You can now see the final results in the polls below, or
visit this post
for a quick summary.
It's that time of the year again, when we feel the need to sit down and think about all that has happened during all these months. And once again, we're amazed to find out just how many incredible devices we've seen during 2011 - this has surely been one of the strongest years ever when it comes to smartphones and tablets.
We intend on posting a set of articles, where we'll kind of award different devices and other achievements for their impact on the wireless industry, but in the meantime, why don't you take your time and vote for which you think were the best phone, tablet and person of the year?! The time has certainly come for all PhoneArena readers to truly state their opinion with regards to this important matter, so without further ado, let's see which devices and people we have lined up in our Best Phone, Best Tablet and Person of the Year categories...

PA READER AWARDS 2011: BEST PHONE
Without a doubt, this year saw an incredible amount of impressive devices, each leaving its own special mark on us. Who can forget the
BIONIC
, with its notorious delays, or the
ThunderBolt
, which introduced U.S. users to the awesomeness of 4G LTE connectivity? Not us, that's for sure! Some handsets, on the other hand, will stay in history with their remarkable approach to design - like the
DROID RAZR
and the
iPhone 4S
, both of which are probably the highest-quality phones, in terms of build quality, out there on the market right now. And then we have offerings like the
HTC Rezound
, which try to capture our hearts with their glorious specs sheets, or the
Galaxy Nexus
- the long-awaited upcoming warlord of the Android tribe. Be sure to vote in the poll below if you want your favorite phone to win!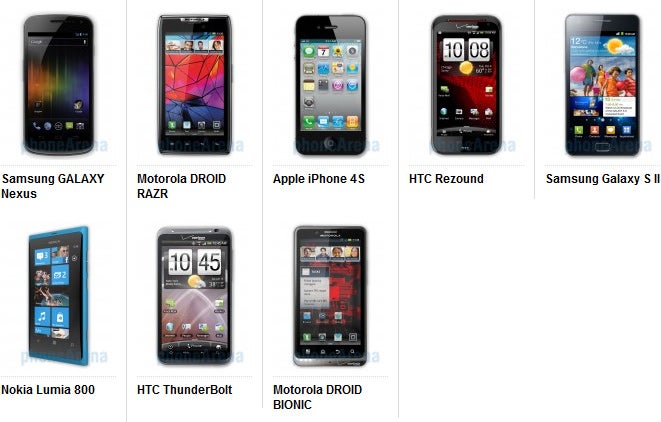 PA READER AWARDS 2011: BEST TABLET
2011 was the best year for the tablet biz ever! This isn't really a surprise, given that tablets started their game last year, and have been gaining pace ever since. We're still observing the well-know situation of having a distinct leader in the field, in the form of the
iPad 2
, but interestingly, some more or less noteworthy competitors have started to emerge recently. We can't hide the fact that the
Amazon Kindle Fire
is the tablet that we think will come closest to the iPad's popularity, though exactly how close that would be, remains a mystery for now. And of course, there have been some other "standout" products, like the surprisingly well-performing
Asus Eee Pad Transformer
, or the exceptionally thin
Samsung Galaxy Tab 10.1
and
8.9
. Okay, let's see which tablet you guys favor the most!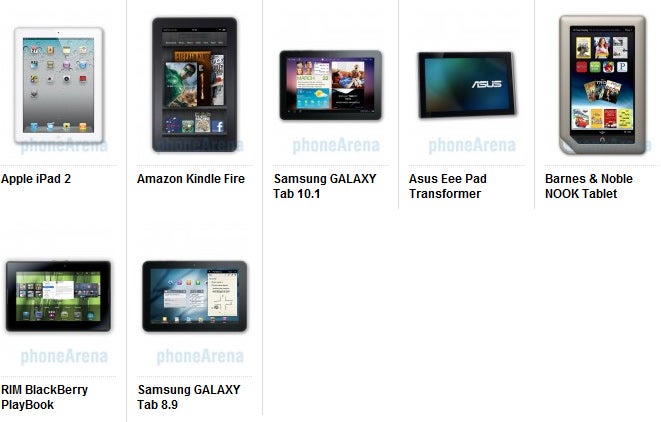 PA READER AWARDS 2011: PERSON OF THE YEAR
Alright, here's an interesting one - it's time for you to pick that influential person from the wireless industry that you think deserves to be called Person of the Year. Below, we've pre-selected a number of people which we believe should be given credit, due to their exceptional contribution to the progress of the industry. Of course, you'll see the names of Apple ex-CEO
Steve Jobs
(our reasons to nominate him shouldn't need any explanation), Amazon CEO
Jeff Bezos
(for producing the awesomely-priced Kindle Fire), NVIDIA CEO
Huang
(for being first to deliver multi-core SoCs for our beloved phones and tablets), Google Senior VP of Mobile
Andy Rubin
(for keeping a close eye on the development of Android) and many other great people. Think that someone needs to have their name stand out for a particular reason, or you just sympathize them? The way to help them win is by voting in the poll below!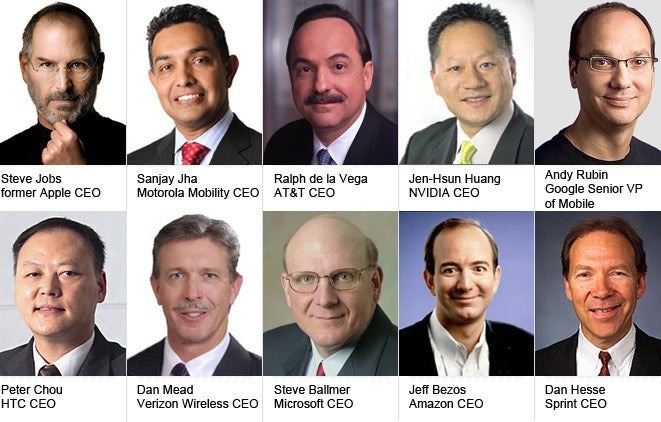 UPDATE:
You can now see the final results in the polls above, or
visit this post
for a quick summary.