PhoneArena Portal: CE Week in the Big Apple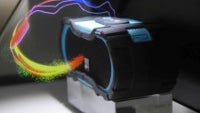 It's CE Week in the Big Apple! For those of you that aren't familiar with this show, it's a lighter edition of CES, which is held in January at Las Vegas – you know, the big show where the entire consumer electronics industry converge to show the latest in tech. With CE Week, however, it's what we like to think of as tease, seeing that companies still prefer to unveil the dreamy stuff for CES.
Regardless, CE Week has its charms despite that, even though there are normally fewer big names in attendance. Rather, it's the smaller companies that make a solid showing at CE Week – and boy did we see a bunch vying for attention! While the week-long event focuses on the entire spectrum of the consumer electronics scope, we still see a fair amount of mobile-related products in full force at the show.
Let's take a quick look at what caught our attention at CE Week!
Clip & Talk Bluetooth headsets

– Bluetooth headsets are quite common, so how does Clip & Talk's portfolio of headsets differentiate themselves from all the rest? Not only do they function like any other Bluetooth headset for phone calls, but they've fashioned something so simple and useful to its headsets – a clip for easy stowing when it's not being used. Seriously, it's ingenious when you think about it, since the common problem with Bluetooth headsets is figuring out what to do with them when they're not being used. Also, some of its headsets offer dual-functionality in the form of being USB flash drives.
Aftershockz Bluez 2

– Going the unconventional route, the Aftershockz Bluez 2 looks like an ordinary pair of stereo Bluetooth headphones, but it employs Bone Conduction technology. We've seen this before in mobile, as some phones forgo using a traditional earpiece that emits sounds. This particular Bluetooth headphones sit above your ears, leaving them exposed to hear the real world – while sound is directed through your cheek and jaw to your cochlea.
Olloclip Active Lens

– The iPhone's camera is great, like really great. So how can things improve with it? Well, that's where the new Olloclip Active Lens comes to mind. We've checked out some of the attachable lenses from the company before, but this latest one offers telephoto and ultra-wide angle abilities to both the front and rear cameras of the iPhone.
Ztylus

– Similarly, the folks over at Ztylus are redefining utility by delivering an extremely versatile case – one that not only offer protection and good looks, but also features multiple attachment options. In this case, they have a 4-in-1 lens attachment that swivel out and over the iPhone's camera. Quite frankly, the entire package emulates the look of a digital camera.
Ōura Ring

– Many fitness trackers offer sleep tracking, but we know that it can become tiresome having to wear something around your wrist each and every night. Enter the Ōura Ring, which is a wearable ring that not only tracks your sleep, but your overall health in general. Constructed out of this ceramic material, which gives it a slick and polished look, the Ōura Ring is one of the more discrete wearables we've seen.
Recon Jet

– Google Glasses serve their purpose, but the Recon Jet is meant for the active lifestyle. Essentially, what we have here with the Recon Jet is a sporty styled eyewear piece that incorporates a tiny screen to display useful fitness information and notifications with its Glance Detection technology. Even better, it can shoot still shots and record 720p videos to offer a first-person view of your fitness adventures.
Seek Thermal

– It's a thermal imaging camera that attaches to your phone, offering users the ability to detect things with the slight differences in temperature – you know, the same vision that the Predator has in the movies. What's cool about this, unlike others we've seen in the past, is that the Seek Thermal is an attachable camera accessory, as opposed to being a bulky case. Naturally, this has several useful purposes, such as being able to see sources of heat.
As always, don't forget to check out the video summary of the event!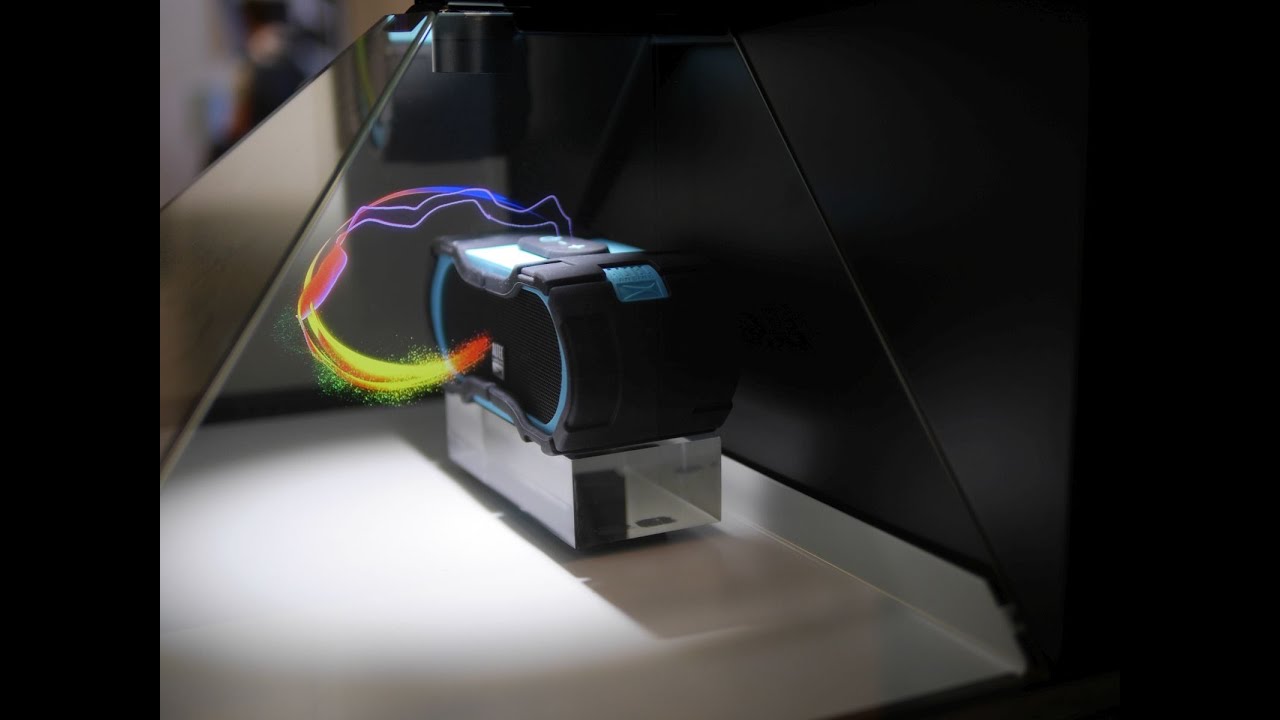 Recommended Stories