PhoneArena Knows Best #1
25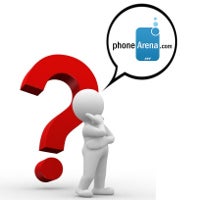 This Monday, we initiated our new column, called "PhoneArena Knows Best". For those who have missed the opening post, "PhoneArena Knows Best" is our new advice column, where we answer your questions regarding various topics from the exciting world of cell phones and tablets.
Interestingly, we announced that we're accepting your questions just two days ago, and we've already seen some very impressive interest from you (read: our inbox is full of mails)... which is a great thing that can only delight us! Initially, we thought we'll be answering only 1-2 questions per post, but if we do so, it might take forever to answer all of your inquiries, so we decided to expand the post a bit, featuring more of your questions.
If you want to ask us something about your phone/tablet, or anything mobile-related, feel free to do so at:
When can I expect a mobile version of PhoneArena?

Should I get a Wi-Fi-only or a 4G iPad?


Is it worth buying an Android tablet right now?


(and some more...
)
Muhannad Nouri:
Hello PhoneArena!
My name is Muhannad and I wanted to ask you guys the following questions...
1) When can I expect a mobile verison of PhoneArena? The desktop version gobbles up too much of my data.
2) Can you please explain the differences between HSPA+, 4G LTE and LTE Advanced? Also, what are the speed differences?
3) Should I get a Wi-Fi only iPad? Because I don't see the need for a 3G/4G version when I have decent 3G speeds on my phone which I can use to create a Wi-Fi hotspot.
4) Is it worth buying an Android tablet right now? ICS is a great improvement over Honeycomb but I still feel like the Android Market/Play Store lacks quality apps, and a great variety of content which Apple's iPad provides (iBooks and iTunes mainly).
5) Is the extra weight very noticeable in the 'new' iPad and a turnoff when you pick it up?
6) What phones do PhoneArena staff/editors/reviewers...etc. use? If it's an Android then what ROM are they using?
7) I do realize that tablets haven't reached a stage where they can replace laptops completely but which can replace a laptop more better, an iPad or Android tablet? Having a file manager is of huge importance to me which the iPad clearly lacks.
That's all I could think of right now, it would be greatly appreciated if you answer these questions.
Thanks!
PhoneArena:
Hi Muhannad! Here are the answers you're looking for:
1. It will come, we promise! Sooner or later... :)
2. Basically, HSPA+ is a 4G network, which is an upgrade of 3G HSPA. The thing is that they managed to enhance the tech so that it delivers 4G speeds, making it comparable to the other 4G network technologies of today. Probably the most widespread of those 4G technologies is LTE. LTE is still in the process of deployment around the world and is yet to achieve its full capacity. LTE stands for Long-Term-Evolution, which also means that the tech is designed so that it will be improved over the course of time. LTE-Advanced will be a major overhaul of LTE, and is expected to take mobile data speeds to a whole new level. Currently, LTE-Advanced is expected to be deployed sometime in 2013.
3. If you want mobile data on your iPad, getting a 4G/3G iPad will be the more convenient solution. However, if you don't mind using Mobile Hotspot with your smartphone, there's no reason why you should pay for a 4G/3G iPad. In this case it'll be better to get an iPad Wi-Fi.
4. Whether it is worth buying an Android tablet right now depends on how you plan to use it. Android tablet still lack the content ecosystem of Apple's iPad, so you won't be able to enjoy so many quality games, apps, magazines, etc. If you plan to use the tablet mainly for media consumption, an iPad will be the better option.
5. No, it's not that noticeable at all. The iPad has never been among the lightest tablets out there, so the little extra weight isn't that much of a problem now.
6. We use lots of stuff and change it often. We use mostly iPhones and some Android devices like the Galaxy Nexus. As far as tablets go, the iPad seems to be our tablet of choice, though we do have some Android ICS-running TouchPads here (this thing flies!).
7. Whether a tablet can be a substitute for a laptop depends on how you use your laptop. If you're just browsing the web and listening to music, a tablet can replace your laptop right now. However, if an open file system is of utmost importance to you, an Android tablet will be the better fit.
---
Which will be the dominant mobile browser?

Will the tablet eliminate the notebook?
Victor Bonhart:
Between iOS, Android and Windows, what browser do you think will be the dominant one?
Or all three will remain a choice for the mobile users?
Will the tablet market surpass or eliminate the notebook laptops?
PhoneArena:
Hi Victor! We think all three browsers will have their place under the sun. Internet Explorer Mobile is yet to gain any significant market share, but we believe this will happen with time. However, it's hard to predict which one of the three will be the dominant one. It's safe to assume that they will change positions with time. Thing will also get especially interesting when Android drops support for Flash in its post-ICS editions.
It's still early to say if the tablet will eliminate the notebook. We believe that tablets will eat into desktop and laptop sales to an extent, but we can still see professionals using notebooks for their work stuff for a long time to come.
---
Which is the better combination: an iPhone and an Android tablet, or an Android smartphone and an iPad?
htcman:
Dear PhoneArena,
It is really cool that you are launching a new column "PhoneArena Knows Best."
I came from Europe and I used to subscribe to a Cell Phone Magazine that did that and I missed that much...not anymore!
My Question: I think I've tried most mobile OS, Linux, Android, WebOS, Symbian, Blackberry, Windows 7 and I really liked Android the most and than iOS.
I want to keep them both, like a tablet and a smartphone but not sure if I should get an iPhone and Android Tablet or Android Smartphone and iPad?
Thank you!
PhoneArena:
Hi htcman! Right now, we think an Android smartphone plus an iPad will be the better combo. The content ecosystem for the iPad is much more developed than the one for Android tablets. Meanwhile, the gap between Android phones and the iPhone is much smaller. You'll be able to do almost the same things (in some cases - even more) on a high-class Android smartphone as on an iPhone. However, you can install tons of high-quality applications on an iPad, which are simply not available with Android tabs.
---
Should I upgrade now to the Galaxy Nexus or RAZR MAXX, or wait for the DROID Fighter?
Maher Salfiti:
I am due for an upgrade on my Verizon account and am losing all faith in my Droid X. I've narrowed my choices to the Samsung Galaxy Nexus and the Razr Maxx, but now there are rumblings of the Droid Fighter coming next month. Should I wait to see learn more about the Fighter, or go with one of the other two now? Any suggestions would be appreciated. (I do know that there is ALWAYS another bigger and better phone around the corner, but the Fighter is the closest one right now and I don't want to suffer with my DX much longer! And I am aware of the new SGIII and HTC's offerings, but not enough detail or proof they'll hit VZ.)
Thanks!
Maher
PhoneArena:
Hey Maher!As you said, there's always a bigger and better phone right around the corner. But that's how things are in technology, especially lately - you buy a new product, and in a month - there's already a better model on the market. However, it is our observation that those newer models usually come with very few additional features, so you aren't really missing much. Both the Galaxy Nexus and RAZR MAXX are awesome devices that will be absolutely relevant for quite some time. Personally, we would go for the Galaxy Nexus, as it is sure to receive the latest software updates earlier (and possibly continue to receive updates for a longer time).
As for the
DROID Fighter
, unfortunately, nothing is really known about this handset right now, and we aren't sure if it's indeed right around the corner, or will actually have to wait a bit longer to see it. To tell you the truth, if we're in dire need for a new smartphone, we wouldn't wait for a handset, of which we know nothing about (besides the fact that it'll be carried by Verizon).
---
OK, people, this was the first round of our new "PhoneArena Knows Best" column. We really hope that you found it interesting and useful! Of course, we'd appreciate it if you share your feedback in the comments below. Just tell us what you think about the whole thing - the content, the layout, its usefulness...
And, of course, should you have any questions, or there's something about your mobile life that's troubling you, feel free to drop us a line at
phonearenaknowsbest@gmail.com
, because PhoneArena knows best!