Philips announces four new Lightning speaker docks for iPhone 5
1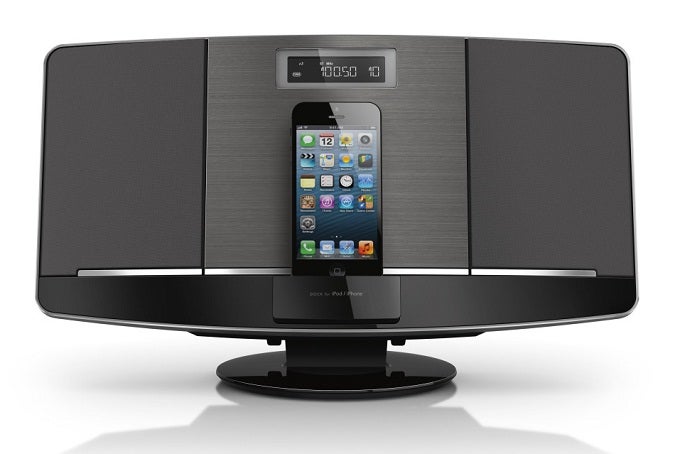 Just in time for the holidays, Philips unleashed some rather handsome speaker docks for the iPhone 5 and other Lightning plug iDevices. They will be available this month, but Philips did not outline which retailers would be carrying the new gear. Apple retail locations have carried Philips accessories in the past, as have the traditional "big box" stores.
Pricing was also not announced, but based on what some existing iPhone/iPod speaker docks are priced at on Philips' web-site, these docks may range in price from about $70 to $200. With the release of these new products, it may be a good time to scout the 30-pin iPhone 3GS/4/4S compatible devices since some of the legacy accessories may begin to go on sale.
True to Philips' past products, they certainly look nice, and the company has been known to make some very nice electronics. Will any of these make your wish list or gift list?
via:
9to5Mac
December 5, 2012

Philips launches docking speakers with Lightning connector for Apple iPhone 5

ATLANTA – Philips today launches a range of docking speakers with Apple's new Lightning connector, making them compatible with Lightning enabled devices. This new range of docking speakers offers a superior sound performance in comparison to the analog processing technology common in current docking speakers.

The range includes a music system, two docking speakers and a bedroom docking speaker that includes a clock display. These new docking speakers will be available in December
Philips Lifestyle Music System (DCM2067) – an elegant and slim design that looks good in any modern interior. As well as charging and playing music from Lightning enabled devices through its retractable Lightning dock; the system also includes a CD player and FM radio. Even with its slender footprint, the system delivers 20W RMS power to provide a great sound performance.
Philips Portable Docking Speaker (DS7580) – slim and compact enough to fit in your bag, it features Philips' wOOx technology that provides a rich and deep bass. Precise tuning between the speaker drivers ensures a smooth transition between low- to mid- and high-frequencies. With a built-in battery that lasts for approximately eight hours you can enjoy your music anywhere.
Philips Room to Room Docking Speaker (DS3205) – incorporates high-quality neodymium speakers, which are great for better bass response and a pure balanced sound quality.
Philips Bedroom Docking Speaker (DS1155) – has a 360-degree design, providing rich omnidirectional sound to fill your bedroom. The clock display of the docking speaker automatically synchronizes with the clock of your Apple device, and the speaker also includes a USB port at the back of the speaker allowing users to easily charge a second mobile device.

Philips is one the leading brand of Docking Speakers globally and the market leader in Europe. These products represent the first of a range of Philips Docking Speakers that Philips will make available that take full advantage of Apple's Lightning connector. The full range of Docking Speakers with Lightning connector will be available in selected retailers and Philips online. For additional photos please visit http://www.flickr.com/photos/philips_newscenter/sets/72157632172375295/