Phil Schiller - November 2016 saw the "highest monthly sales ever" for the App Store
3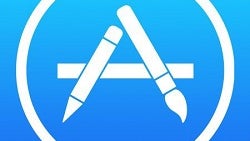 A few years ago, there was one main point of contingency between Android and iOS - app selection. For years, Apple fans boasted about how iOS had a much better selection of apps in regards to both quantity and quality, but at this point in 2016, Android has caught up considerably to pretty much even out the playing field. Even with this being the case, there's no doubt at all that Apple's App Store continues to rake in heaps and heaps of cash.
Apple's Vice President of Worldwide Marketing, Phil Schiller, recently took to Twitter to brag about the App Store's recent success, saying that November of this year was a "record breaker" for the App Store and that it officially accounted for the "highest monthly sales ever in App Store history." In typical Apple fashion, Schiller didn't offer any specifics as to how much revenue was actually generated as a result of these sales, but it's expected to be quite a lot. Looking back on the holiday season for 2015, more than $1.1 billion was spent in the App Store between the dates of December 20th and January 3rd.
The recent success for the App Store is likely a result of the new iPhone hardware that was released back in September, and with Christmas quickly approaching for a lot of people in the States, it's likely that there will be a big influx in new iOS users. This in turn will cause for even more cash to be dolled out on the App Store, and seeing as how November was already a record-breaker for Apple, we could very well be looking at more than $1.1 billion being spent this holiday season.