Parody of Apple iPad mini "Piano" ad will tickle your funny bone
18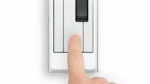 So
Apple sold 3 million units of the Apple iPad mini and fourth-generation Apple iPad
(wish Cupertino would have named it the
Apple iPad 4
), the more important news is that the tech titan
brought back the 1938 classic "Heart and Soul" for its television ad
featuring the two new tablets. We get the point. It is perhaps the easiest piece to learn and yet, sounds cool which is, we guess, some type of comparison to the tablets. Easy to use, but oh so cool.
What Apple seems not to have learned is that doing an ad like "Piano," as the spot is called, leaves you wide open to be made fun of and that is exactly what happened. Instead of stopping with the
Apple iPad mini
as with the original ad, the parody continues through the iDevice lineup and more. And to make sure that you do grasp the humor here, we've included the original ad as well as the parody, below.
We do have one warning. The other day, in response to something funny we wrote, a Phone Arena reader nearly choked on his soda. Perhaps you shouldn't be consuming any food or beverage while watching.
source: YouTube (
1
), (
2
) via
PocketLint