Parents accused of selling children into slavery to support in-app purchase habit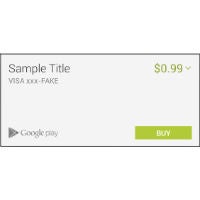 Look, we love games like Marvel Puzzle Quest, Clash of Clans, Candy Crush, and Plants vs Zombies 2, which use in-app purchases as part of the experience; but, there are always people in the world who take things to terrifying extremes. The latest in that vein is a story from China, where parents are accused of taking their in-app purchase much too far.
The story goes that an unwed couple - A Hui and A Mei - are frankly just terrible people. Their first child was unplanned, and rather than support that child, they sold it to human traffickers. Unfortunately, A Mei got pregnant again. Once again, the couple didn't want to support the child, and again chose to sell it to human traffickers. The reasoning, according to A Mei, is that A Hui "likes buying items in online games, and he likes staying out all night at internet cafes," so the couple couldn't afford to take care of the children.
We would like to think it goes without saying, but it's always good to have priorities in life; and, once you're at an age where you have adult responsibilities, it seems reasonable that mobile gaming should usually be one of the lower priorities on that list. And, aside from the general ethical and moral issues, it would help to keep you out of jail (where A Hui and A Mei are now.)