Paranoid Android ROM being rewritten to be more "Googly"
12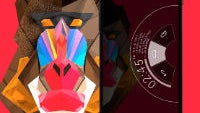 Apparently, there has been quite a bit of confusion for users of the Paranoid Android ROM. Users have been installing the Paranoid Android 4.x beta ROMs expecting all of their favorite features to be there, but instead finding very little right now. The Paranoid Android team wants to explain the process and remind users that 4.x represents a full rewrite of the ROM to be more "Googly".
The team not only wants to offer a more "Googly" experience, but wants to minimize the amount of "kanging" in the ROM, which is to say reworking the features that have been lifted from other custom ROMs. Paranoid Android doesn't want its ROM to be similar to the other options in the custom Android space, and so the team is completely rewriting the code and taking each feature into consideration. If a feature is deemed worthy, it will be reworked and polished before being reintegrated into the software.
This means that right now, the hybrid engine (allow for phone or tablet UI), and the Hover (formerly Halo) notification/app controls are not integrated into the new beta versions of the software, but are on the way. The Pie controls (radial menu) actually just made it back into the software with todays update to Paranoid Android 4.1, and it shows what the team is planning, because the Pie controls do feel much more native to the Android system than before. It has also been simplified for ease of use.
If you want to try out the new Paranoid Android beta, you'll need a Nexus device.