Pandora CEO to step down, stockholders cheer as shares climb 20%
4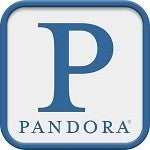 After reporting a narrower than expected loss, Pandora CEO Joseph Kennedy announced he would be stepping down from the leadership post after a successor is found.
The popular internet radio company has been seeing an increase in listenership, but the ad revenues have not been keeping pace with the royalty expenses the company must pay in license fees. Still, revenues have been growing at double-digit rates.
Listener hours climbed 53%, to 4.05 billion listener hours, over the same quarter (November to January) a year prior. On revenue of $125.1 million, Pandora posted a $14.6 million loss, which equates to about 9 cents per share. What is interesting is that when executive stock compensation is excluded, the loss is only 4 cents per share.
Revenues from mobile devices grew 111% to a little over $80 million, which is outpacing the growth of mobile listening. However, advertising revenue on mobile has been a challenge and investors raised an eyebrow when Pandora announced that it was capping free mobile listenership to 40 hours per month.
Pandora's stock jumped $2.42 after the news of an impending leadership change, closing at $14.15 per share, the highest it has been in over a year. The company is forecasting revenues between $600-620 million for its entire fiscal year while generating a small net loss, or smaller net gain. The environment is certain to get more crowded for Pandora as Apple finds a way to force its will on the record labels.
source:
Yahoo! News