Panasonic announces Android handset that is actually a landline phone
11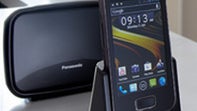 In a world where landline phones are gradually being replaced by their increasingly ubiquitous cellular counterparts, Panasonic has chosen to release an unusual handset. At a glance, it looks like an affordable Android smartphone, but the KX-PRX120, as it is called, is actually a cordless fixed-line phone.
Running the now-outdated Android 4.0 ICS, the phone is definitely smarter than your typical landline unit, although it comes with low-end specs compared to today's mobile handsets. It offers a 3.5-inch display with resolution of 320 by 480 pixels, a 0.3MP front-facing camera, Wi-Fi, Bluetooth, GPS, and a microSD card slot, while the rechargeable battery has a fair capacity of 1450mAh.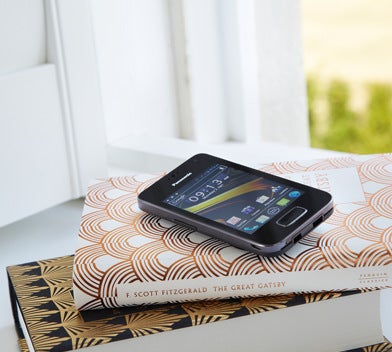 Panasonic announces Android-powered landline phone
Standard phone features, such as caller ID and blocking of incoming or outgoing calls are present. Panasonic has also included an answering machine with a 40-minute capacity. Of course, users are free to install Android applications on the device, although it isn't clear how much the phone's hardware can handle.
So is having the Panasonic KX-PRX120 a good idea or not? Well, the device is surely more capable than today's typical landline phones, especially when it has access to Google Play's library of applications. But given the fact that more and more
people in developing markets now don't have fixed phones
at all, the demand for a premium landline unit like this is likely to be pretty low. Folks who do want one of these anyway will have to set aside over $250.