Panasonic Android phones come to Japan in 2011, world in 2012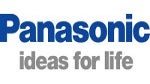 Panasonic announcedthat it is gearing up for a come back on the global mobile phonemarket after it limited its sales to Japan in 2006. The Japanesemanufacturer will side with Android to conquer the high-endsmartphone segment, starting with the land of the rising sun in 2011and following with the world in 2012.
Panasonicwants to place its future handsets in the face of the toughcompetition from Apple's iPhone and Samsung's Galaxy S series.
With so many smartphones out on themarket today you might wonder if one more manufacturer will not betoo much. Rightly so. In an attempt to differentiate itself,Panasonic will try to push networking between its hardware andupcoming phones and make up for a late start. "With the rapidshift to Android, we want to catch up quickly", the company'shead of mobile communications, Osamu Waki, noted. The company'sambitions are to boost sales in Japan three-fold by 2015.
As to the upcoming phones, we can onlyguess how will they look like. Last month however, Panasonic showeda 13.2-megapixel Lumix camera phone with a proprietary OSat NTT DoCoMo's CEATEC booth. Combined with the power of Android inthe future that might make for a winning combination. But for nowthat is just speculation, only time will tell.
source: Electronista
Recommended Stories