Beats and Monster going their separate ways leaving HTC in limbo
23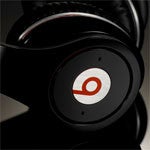 It has been a few years since the marriage of Beats and Monster birthed the cash cow known as Beats Headphones. With the end of their 5-year deal on the horizon, it looks like the honeymoon is officially over.
The two powerhouses have managed to capture 53% of the $1 billion a year headphone market last year and, according to Businessweek, each want a bigger piece of the pie. The dispute was mainly centered on who should receive more credit for the success of line – Monster for manufacturing and partial design or Beats Audio for the majority of the design and marketing. And by marketing they mean the seemingly endless celebrity endorsements thanks to Dr. Dre and, Interscope Geffen A&M Chairman, Jimmy lovine's contacts in the industry.
Ultimately this differing view of credit and, more importantly, amount of profit share, has lead the two companies to decide not to renew their contract with one another when it ends later this year.
While both companies will now compete against each other in the headphone space, one of the more interesting casualties of this spat is HTC. Last year HTC purchased a 51% stake in Beats to the tune of $300 million. Obviously the technology is a part of the
HTC Rezound
and HTC was
rumored to be implementing Beats Audio in its future portfolio of Windows Phones
.
It is not clear at this time to what extent HTC will be able to continue to use the logo, audio profiles, or package headsets such as the iBeats with its future phones. We would guess that HTC would, in fact, be able to use the majority of the Beats branding and audio signatures, but have to bundle headsets that were not manufactured by Monster, but we will have to wait for official word on how this will affect HTC.
source:
Businessweek
via
GSMArena