Overlays for Android can float any of your widgets on top of running apps
6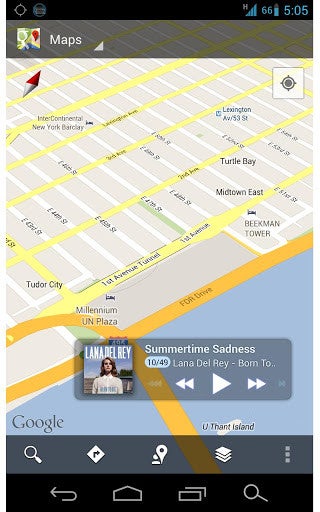 To
our ever-growing collection of floating apps for Android
, we have to now add Overlays, which introduces
floating your current widgets
on top of any app screen you desire.
The implications are huge, as you can not only dock a calculator handy while working on a spreadsheet, or browse for something while in an app, as the somewhat limited floating app suites so far, but actually have all the widgets you currently employ and love on your homescreens, pinned to the front of the display, while you are doing something else underneath.
The $1.99 Pro version lets you create custom Overlays profiles for when you launch separate apps or for dedicated actions, like plugging in your headphones, and it also contains homebrew presets for a lot of the common scenarios.
This takes multitasking with Android to a better level, since if you've probably already noticed that with extensive use of widgets, you now rarely even enter the app drawer, and can actually do the vast majority of your daily routines directly from Android's homescreens.
Check out the free version of Overlays in the Play Store link below.