Outwit your friends in cross-platform game of 'Bullets and Maggots'
1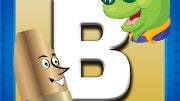 If you are a fan of puzzle games and simply adore competing with your mates, then you might want to give Rem Tech Games' newest creation a shot. Their turn-based multiplayer game, Bullets and Maggots, allows players to challenge each other in a competitive act of code-guessing. This is the first mobile game released by Rem Tech Games and it took more than a year and a half to develop.
In order to be victorious in a game of Bullets and Maggots you will first have to compose a code, consisting either of letters or numbers and then guess the code your opponent made up before he succeeds in cracking yours. The codes should consist of 4 to 7 characters. If you accurately guess both a character and its spot in your rival's code, you will receive a bullet; but if you succeed in guessing just the character and mistake its spot, all you get is a maggot. If players get stuck while guessing their opponent's code, they can use several different powerups, called 'Reveals' and 'Removes', and thus aid themselves.
The app is available for iOS, Android, BlackBerry and comes in three versions – free (with 5 free Reveals and Removes), no-ads (including 5 free Reveals, 5 free Removes and showing no in-game ads) and premium (featuring 25 free Reveals, 25 Removes and no in-game ads). The developers promise that support for more platforms will be coming soon.You will have to sign in either with your Facebook or Twitter account in order to challenge your friends or followers, but you can compete against random players as well. If you want to try this app, you can do so by visiting the corresponding links below.
Download: Bullets and Maggots (
iOS
|
Android
|
BlackBerry
)