Oracle to get its day in court, starting April 16th
3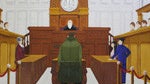 It was a close call, but it Oracle's
long-standing lawsuit
against Android will not be pushed off until later this year or early next; it is officially scheduled to begin on April 16th. The judge has allotted approximately 8 weeks of trial time, so it's time to order your family-sized bags of popcorn so you can watch the antics unfold.
Oracle is undoubtedly thrilled that the trial won't be further delayed – it's already been set back almost half a year from the October, 2011 trial date they were hoping for. But it wasn't all puppies and lollipops for Oracle; Judge Alsup threw out significant portions of Oracle's third damages report (yes, third; the first two were thrown out in their entirety). Oracle at one time hoped to
win billions in damages
from Google over supposed patent and copyright infringement, but is now likely to get a small fraction of that, at best.
Speaking of patents,
as expected
the judge has allowed Oracle to pull more of their patents with prejudice, so Oracle has
two remaining patents
, one of which has suffered a preliminary invalidity ruling by the USPTO. If the USPTO rules on a final basis by the time of the trial Oracle will most likely have to pull it as well (unless the USPTO reverses itself). If not, Oracle will have to try and convince a jury that the patent is valid despite the USPTO's initial ruling – and then establish that Android actually infringes on their two patents
.
In other words, this trial will most likely center on copyright issues, and fairly controversial ones at that. As we get closer to trial we'll take a closer look at copyright issues as they relate to software, but we may never get to trial; now that the official scope of the trial has been determined, and a date is set, it's much more likely that we'll see a settlement of some sort. Whether that happens, and how big a resulting settlement is, will depend in large part on how confident both sides are in their respective cases.
At the very least, this particular facet of the mobile patent wars should start to get resolved in the month.
source:
FOSS Patents