Oppo to join the Windows Phone family
27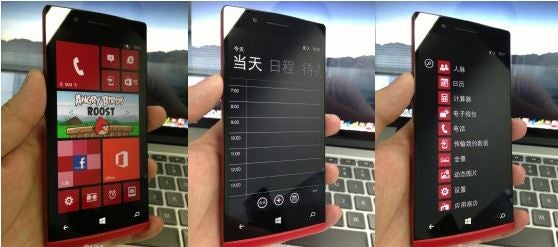 Well, it took a little longer than we would've liked, but
the first signs that Oppo is serious on following through on its Windows Phone ambition
have finally materialized into something a tad more official, compared to the leaky nature of how we usually come across such information – Oppo's Social Marketing Director, Li Ming, has posted several mock-ups of the Oppo Find 5 running Windows Phone on
Sina Weibo
(the Chinese Twitter equivalent), and for what it counts, we think it looks absolutely delicious.
Moreover, Li confirmed
previous information
claiming that an internal version of Windows Phone already has support for 1080p resolution, and can we get a 'Hallelujah'.
Known for their sleek design cues, Oppo's smartphones are no mere barbies. In fact, the currently under development Find 7, rumored to launch sometime this fall, is said to
pack some darn impressive internals
. This has the potential for an eventually interesting turn of events – could we see the first Windows Phone to flex some serious hardware muscle arrive from China? Because, relevant to performance or not, specs sheets remain an important consideration for many when buying a smartphone. But, alas, we digress.
Speculations aside, and before you disregard this as a China-only type deal, we remind you that
Oppo has been somewhat ambitious in its reach
in the past. Whether that means that the OEM's Windows Phone will, after all, reach its counterparts from the US and Europe is, of course, yet unknown.
Source:
Sina Weibo
via
WMPowerUser