Oppo inks deal to sell its flagship Find 7 exclusively through Flipkart in India
7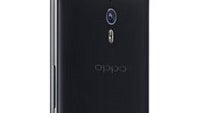 Oppo is playing out an interesting game plan with its product line. The company put itself on the map with the outstanding
Find 5
, a device with no compromise specifications with a beautiful form factor, which, up to that point, was not something to be expected to come out of China.
The company has been slowly expanding its offerings in select countries in Europe and Asia, though there has been little effort to break into the North American market with any carrier relationships, and the retail effort is online only.
There are pros and cons to that approach. The cons are the limited distribution (thus limited mindshare) and arguably the full retail price. The pros for the customer are that they get a device like the
Oppo Find 7
with no contract and unlocked. For Oppo, the company knows that the people that buy their flagship device know what they are getting. It also keeps demand somewhat manageable.
The Find 7 is not a device for everyone, and that is especially true in India where the majority of people cannot just decide to spend upwards of ₹37,000 ($610), or more, on a smartphone. Oppo does have other products in its line-up that are more aligned with the mainstream for markets like India, including some that start at under ₹10,000 ($165).
Still, with such an iconic device, Flipkart, the primary competitor to Amazon India, won a coup by signing on to be the exclusive retailer for the Oppo Find 7. Flipkart will also carry the rest of Oppo's line up (along with Amazon India). For those that are waiting impatiently for the Find 7 to arrive on India's shores, your wait is now over.
source:
AndroidOS.in