OpenSignal: Verizon vs AT&T vs T-Mobile vs Sprint LTE speed and reliability Q4 report is out
18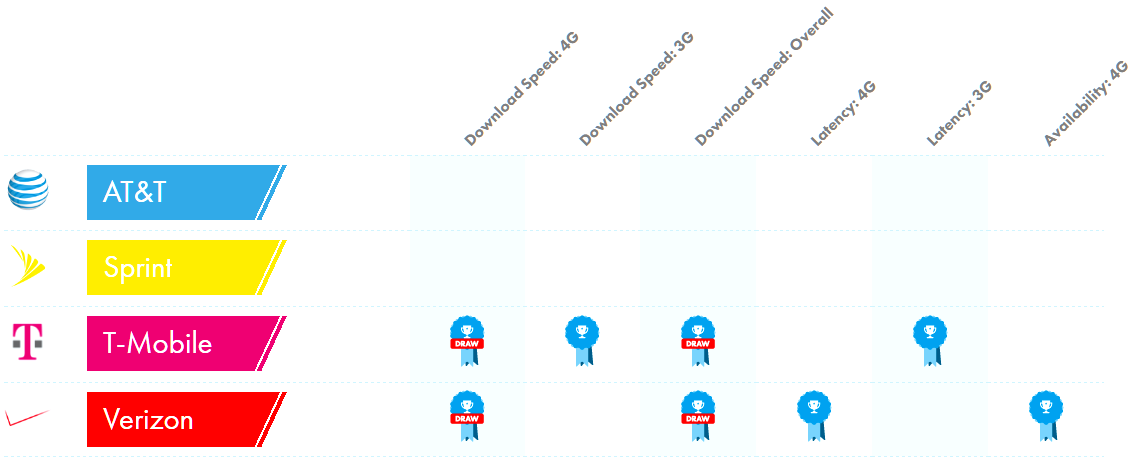 T-Mobile and Verizon are virtually tied in overall network speeds
Gather around, carrier fandom, we've got the latest Q4 metrics on speed, availability, latency and 3G fallback for the big four US networks, courtesy of the OpenSignal's communal methodology. There are some movers and shakers since the H1 2016 info that
came out in August
, namely that T-Mobile is no longer in the lead in terms of average LTE speeds. Given that OpenSignal's data is crowdsourced, and users are mainly hailing from downtown areas, where T-Mobile has good coverage for the most part, Verizon's comeback is even more impressive, as it is the only carrier with coverage that blankets almost every nook and cranny of this great nation, which you'd appreciate if you have to travel often. Bear in mind also that if there is no coverage, the app simply doesn't register a score, so these results might be skewed to big metropolitan areas, too.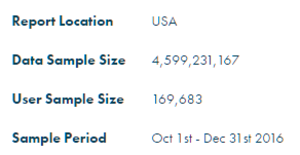 Verizon is still slightly ahead of T-Mobile when it comes down to LTE network reliability, while AT&T is still at third place. On the average LTE speeds front, Verizon and T-Mobile are neck and neck now, a tad shy of 17 Mbps, while T-Mobile scored a tad quicker download speeds than Verizon before, so that
LTE-Advanced implementation
is starting to pay off for Big Red.
When it comes to 3G speeds, however, T-Mobile beats by a mile, both in speed and in latency, so even if you aren't covered by its LTE network, there would still be nice speeds to fall back on. Sprint excels in none of the categories, and AT&T is the same
rich slacker
. When it comes to actual coverage, that's a different story, and Verizon or even AT&T would be your better bet, but as for quality of the big four networks, T-Mobile and Verizon take the proverbial cake again.