OnePlus' next big bet will be OnePlus TV (UPDATED)
15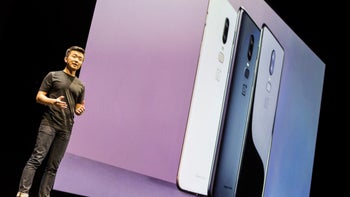 OnePlus is making the most affordable, non-compromise flagship phones these days and it seems to have mastered the art of making a great phone and sell it at half the price of what rivals Samsung and Apple are asking, and now, OnePlus is ready to make its next big bet beyond phones.
Company founder and CEO Pete Lau announced that the next big thing OnePlus is working on is the OnePlus TV, a new kind of a smart TV that will provide a seamless connection with your smartphone.
And don't just mistake the OnePlus TV for some side project: the company says this will be a premium, flagship product that will benefit from the years of experience around software and hardware that the OnePlus team has accumulated over the years of making phones.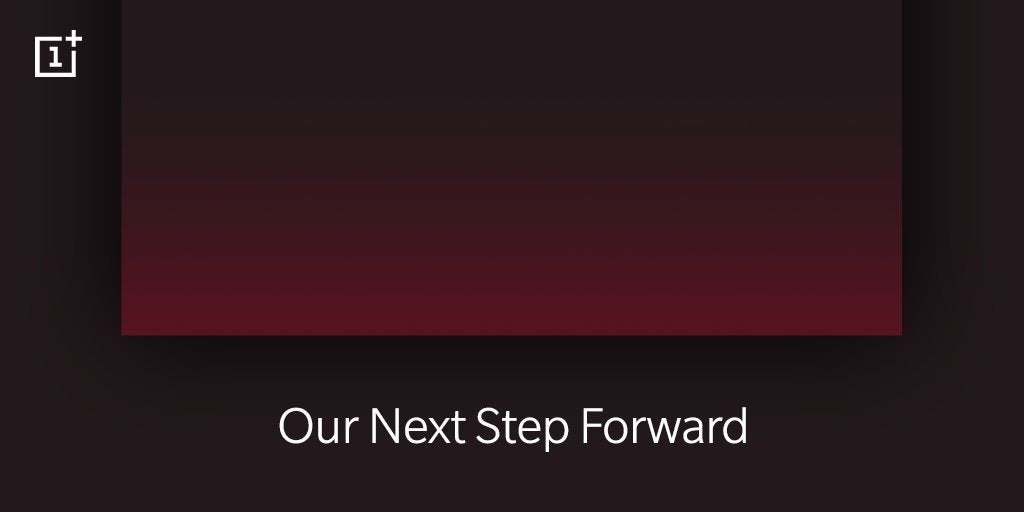 OnePlus posted this image with its announcement of OnePlus TV plans
"At present, we feel the current market of TVs is still feeling quite traditional in their functionality and experience. And they haven't really well-integrated the internet into the experience, and making the experience match with what would be expected in today's connected society,"
Lau said.
The company is not ready to go into details: we don't even know yet whether this will be a set-top box kind of thing or a real television to replace your current TV, nor do we know whether it will support 4K standards and so on, but what we do know is that it will be smart, much smarter than current TVs.
OnePlus CEO Pete Lau has now confirmed that it is indeed planning to launch a real TV with a screen, and not just a set-top box. The upcoming OnePlus TV is meant to be a kind of a smart home hub that can answer voice commands and control other gadgets. It will feature an operating system made by one of the big companies and it will put its focus on delivering updates quickly and for a long time.
The display panel on the OnePlus TV will be manufactured by another company, but "image processing chipsets and algorithms" will be made by OnePlus. So, you will end up having a real 4K LED TV made by OnePlus and not another set-top box, and the TV is coming next year.
"People don't want two things. The mission for us is to combine the two things," Lau said in an interview with PC Mag. Exciting, isn't it?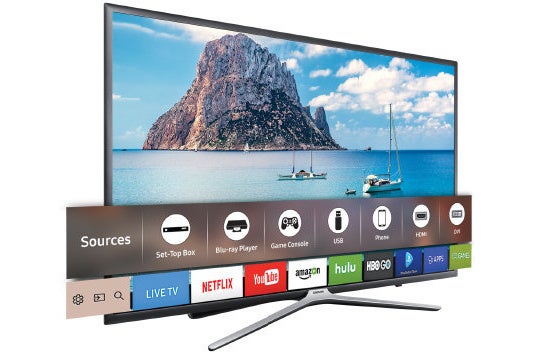 OnePlus says modern smart TVs are... stale
Pete Lau says that in the era of AI and smart speakers, TVs are surprisingly... stale. The upcoming OnePlus TV thus aims to offer a seamless connection with your phone, but also AI and smart assistant functionality that we have already seen in speakers like the Amazon Echo and Google Home.
OnePlus TV: smart features
What does this entail? Sending photos and videos from your phone to your TV, for instance, and doing it instantly, without the need for third-party apps or long waiting times. It should also mean that you get some smart notifications on your TV, things like upcoming calendar events, reminders that you should depart for your appointment in view of current traffic, possibly the option to set up rides with Uber and the like.
OnePlus is also currently in talks with the big players in AI and will likely collaborate with some of them.
Interestingly, there will be a camera built right in this new OnePlus TV as well. It will be a critical part of the experience, allowing video calls of all sorts, and OnePlus is fast to point out that it is well aware of all the worries around privacy and has taken measure to ensure the camera experience will be private and secure.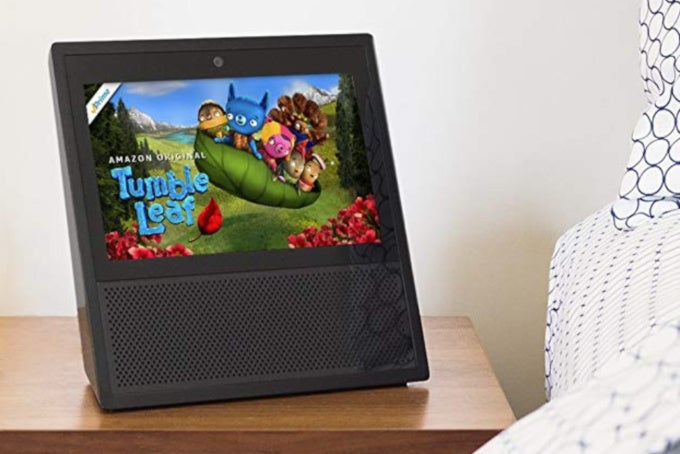 Amazon Echo Show is one more screen, but OnePlus wants to reimagine your main TV
We have already seen a few new products with a similar vision, things like the Amazon Echo Show or the Lenovo Smart Display, but OnePlus does not want to be one of those devices. Instead, it thinks that the TV is the center of your home experience and it will build all its functionalities in the TV rather than having yet another display.
In a typical for OnePlus fashion, it will also ask its faithful community for ideas and is likely to implement the best ones. Previously, this has served OnePlus well, and reminded it that it should not skip important features (back in the day, there was an outcry that the OnePlus 2 did not have NFC on board, and the company listened and fixed this in the next phone).
The OnePlus TV is also a product meant to improve with time and the company provisions that it will become better with software updates. It throws in the number five years for software updates, which is an eternity in our fast-changing tech world, so having a device that will be supported for so long sounds reassuring.
OnePlus TV: when is it coming?
As to the actual release date of this OnePlus TV, the company says it has just started building it and it is not something that you should expect in a month or two, but that it has already committed and is definitely making this happen.
Expectations are that the OnePlus TV will launch next year, in 2019.