OnePlus 7 Pro rumor review: price, release date, and new features
15
By now, you probably already know: there will be not one, but two different OnePlus devices: a
OnePlus 7
model and then an advanced
OnePlus 7 Pro
version with a brand new generation of screen that promises to outdo all existing phones in terms of color accuracy and smoothness.
With all the leaks, rumors and teasers by OnePlus, we now have a nearly complete picture of the two new OnePlus 7 handsets, so it's time to take a closer look and see what's new and how the two models differ between each other.
OnePlus has also promised to not only surprise us with the best screen ever put on a OnePlus phone, but it also aims to finally bring truly great cameras on these OnePlus phones.
So... what's new? Let's find out.
Specs
OnePlus 7 Pro
OnePlus 7
Platform
Android 9 Pie with Oxygen OS
Android 9 Pie with Oxygen OS
Display
6.67 inches "fluid" curved AMOLED
1440x3120 pixels resolution
90 Hz refresh rate maximum
AMOLED, Full HD resolution, 60 Hz refresh rate
Processor
Snapdragon 855
Snapdragon 855
Color and memory configuration pricing
6/128 GB: 699 Euro, Mirror Grey
8/256 GB: 749 Euro, Mirror Grey, Almond, Nebula Blue
12/256 GB: 819 Euro, Nebula Blue
6GB
Storage
up to 256GB
128GB
Rear Camera 1
Main 48MP Sony IMX586 sensor with F/1.6 aperture, OIS, 7-lens
48MP Main Camera
Rear Camera 2
8MP telephoto camera with F/2.4 aperture, 78mm 3x optical zoom equivalent
8MP Telephoto, 3X zoom
Rear Camera 3
16MP wide-angle camera with F/2.2 aperture, 117° FOV
X
Front Camera
Pop-up selfie camera: 16MP Sony IMX471 sensor with F/2.0 aperture, EIS and 1080p video at 30fps
In teardrop notch
Battery
4000 mAh
4150 mAh
Charging
30-watt Warp Charge
30-watt Warp Charge
Biometrics
Optical In-Screen Fingerprint Scanner
Optical In-Screen Fingerprint Scanner
Dimensions
6.40 x 2.99 x 0.35 inches (162.6 x 76 x 8.8 mm)
7.4oz (210g)
157.7 x 74.8 x 8.1mm
5G Support
Yes
No
Details
No headphone jack
No microSD expandable storage
Dual SIM
No headphone jack
No microSD expandable storage
Dual SIM
The biggest new feature: the screen
A 90Hz screen will change the game for smoothness
The biggest rumored change for the OnePlus 7 Pro is without a doubt the new screen. No notch, no disruptions, but the big story here is the 90Hz refresh rate, much faster than most modern-day flagships that run at 60Hz.
What this gives you is extra responsiveness in animations, transitions, and gaming, among many others. When the screen is static it makes no sense to run it at 90Hz, so chances are that OnePlus will use some sort of dynamic adjustment of the refresh rate of the display and only run it at 90Hz when needed.
Add to this independent testing that suggests record-breaking color accuracy of this new panel, the sharpest Quad HD resolution ever put on a OnePlus phone, and this really shapes up to be an incredible display.
It's important to note that the non-Pro OnePlus 7 model will get a 1080p AMOLED screen running at 60Hz, and that is clearly the biggest differentiator between the two.
Finally, a great camera? OnePlus 7 is expected to have three rear cameras
For the first time, an ultra-wide angle camera on a OnePlus phone!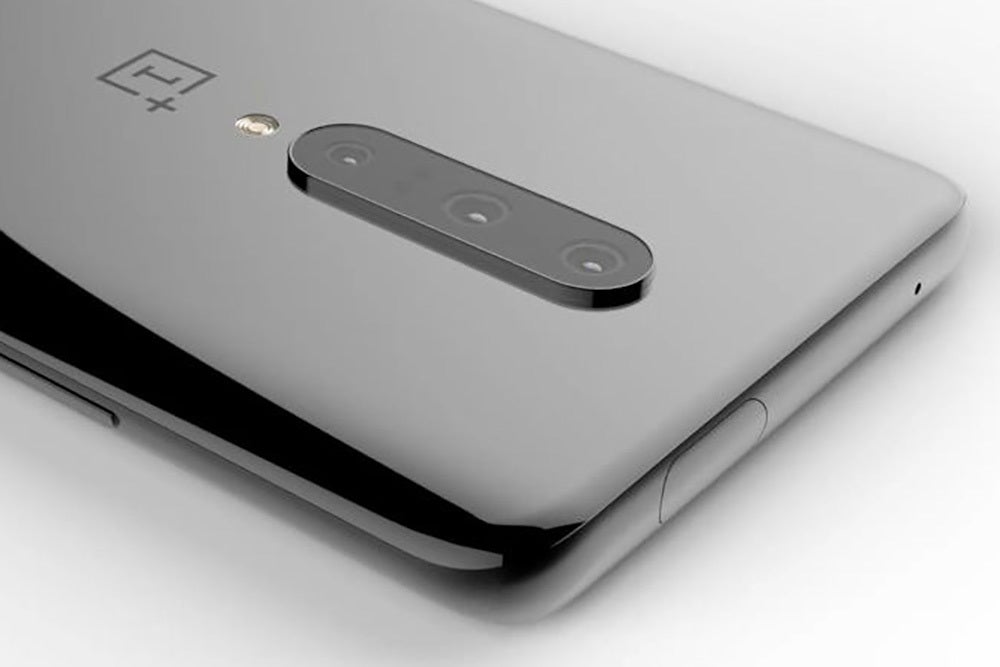 If there was just one thing that keeps OnePlus from completely taking over mainstream flagships that would have to be the camera: it performs very well during the day, but just can't quite keep up with the best at night.
OnePlus promises that it has worked hard on improving the camera this time around and the OnePlus 7 Pro will have three cameras on its back. Here is what we expect to see on the Pro:
48MP main camera
Telephoto camera (3X zoom)
Ultra-wide camera
The regular OnePlus 7 model will likely skip the ultra-wide camera and will feature only two rear cameras.
Confirming these leaks and rumors are images that have allegedly been snapped on the Pro (above) and where you can see the new 3X telephoto zoom camera in action.
Yes, a pop-out front camera!
A camera that is hidden when you are not using it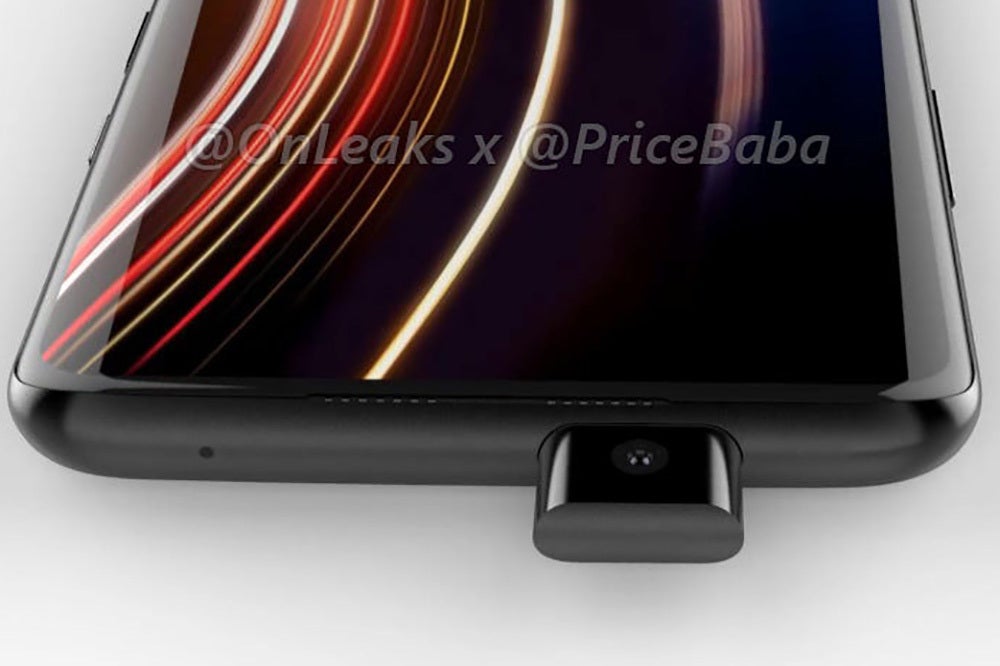 Another cool feature that makes the truly edge-to-edge design of the OnePlus 7 Pro possible is the pop-out selfie camera. Note that the regular OnePlus 7 is expected to keep the teardrop notch and the traditional front-facing camera, while only the Pro will get the new front cam.
The camera will appear whenever you switch to taking a selfie in the camera application and otherwise it will remain retracted inside the phone.
Other phones made by the parent company of OnePlus advertize that a pop-out selfie camera takes just 0.67 seconds (less than a second!) to appear, so it's definitely fast. We are yet to see how well the mechanism will work over the long term, though.
Fixing the worst from the 6T: A new fingerprint scanner
We expect to see an optical fingerprint reader, but a much faster one than on the 6T
The OnePlus 6T is a very reliable phone that runs impressively smoothly, but one thing that we noticed and many people agree with is that the optical fingerprint scanner that is embedded inside the display is just not as fast as a traditional fingerprint scanner.
We expect the OnePlus 7 series to rectify this: you will still have an optical fingerprint reader, but expectations are that it will be bigger and nearly 30% faster. We have already seen Huawei implement this newer generation of optical fingerprint readers in its P30 Pro and it works much better than earlier generations, so we are hopeful for the OnePlus phones as well.
Price and Release date
Expect it around May-June 2019, but at a higher price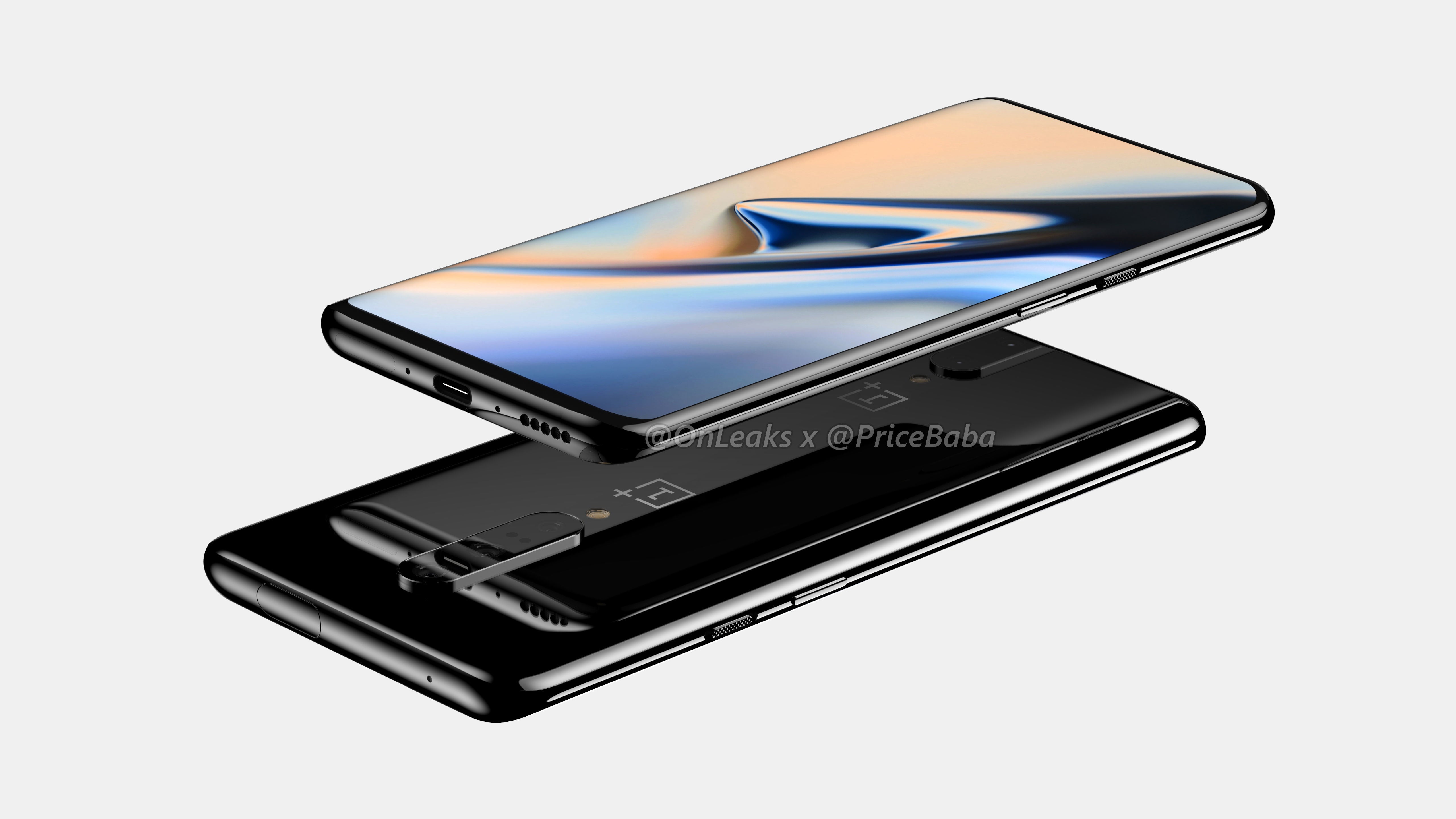 OnePlus has slowly, but steadily increased prices for its phones and we expect the price to grow even further with the OnePlus 7 and specifically with the OnePlus 7 Pro.
The screen on the Pro is rumored to cost three times as much as ordinary 60-hertz screens alone, and then you have the cameras and all the rest of the new technology with it.
So yes, we do expect higher prices on the new OnePlus phones this year. How much higher? Here are the expectations according to the current leaks and rumors:
6/128 GB: 600 Euro
OnePlus 7 Pro:
6/128 GB: 700 Euro, "Mirror Grey"
8/256 GB: 750 Euro, "Mirror Grey", "Almond", "Nebula Blue"
12/256 GB: 820 Euro, "Nebula Blue"
You can clearly see how the prices for the Pro model are now clearly closer than ever to those on flagships by Apple and Samsung, but still not
quite
as high, so while OnePlus phones are getting more and more expensive they will keep their price competitiveness against the mainstream brands.
The OnePlus 7 series will be officially unveiled on Tuesday, May 14th and are likely to go on sale shortly after the official announcement. We will be there covering the event live as it happens so stay tuned for more info soon.