OnePlus says 5T is its fastest selling phone ever, handset now ships in up to 2 weeks
10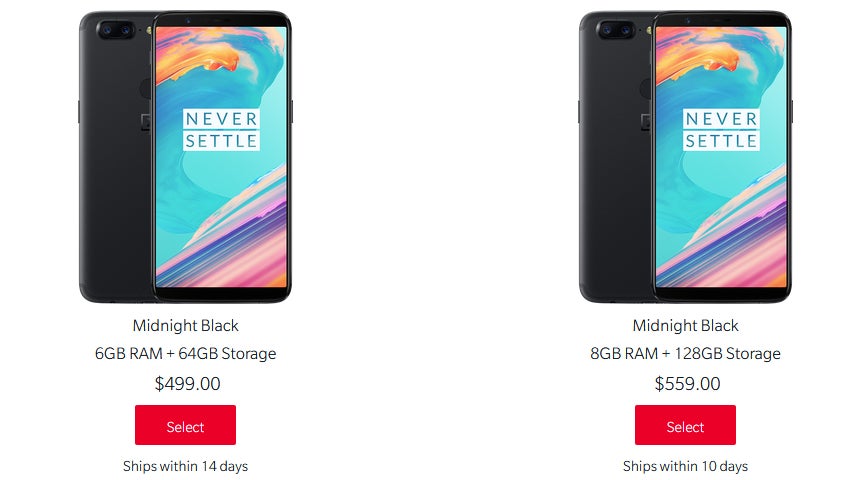 Not long after launching the 5T - its newest flagshipsmartphone - OnePlus announced that this became its "fastest sellingdevice" to date. Earlier this year, OnePlus said the same thing about theOnePlus 5, which means the 5T is more successful than its predecessor.
According to OnePlus, it took only 6 hours to realize thatthe 5T broke its sales records. Unfortunately, the company did not share exactnumbers, so we don't know just how many OnePlus 5T units have been sold in those 6hours. In any case, right now, the new phone is a bit hard to get, at least inthe US.If you want to order the $499 version of the handset (with 6 GB of RAM and 64 GB ofstorage space), this can ship within 14 days. The $559 model (8 GB RAM + 128 GBof storage space) can ship faster, but it may still take up to 10 days beforeit reaches customers.
Regardless of what OnePlus 5T model you're getting, youwon't be able to use it on Verizon and Sprint, though all other relevant US carriers aresupported. If you're thinking of buying this phone, but you're not fullyconvinced it's the right choice, perhaps our OnePlus 5T review will help youmake up your mind.
sources: OnePlus forums, OnePlus 5T (store)