OnePlus 3's Dash charging solution is fast and cool: 63% of battery juice in 30 minutes
3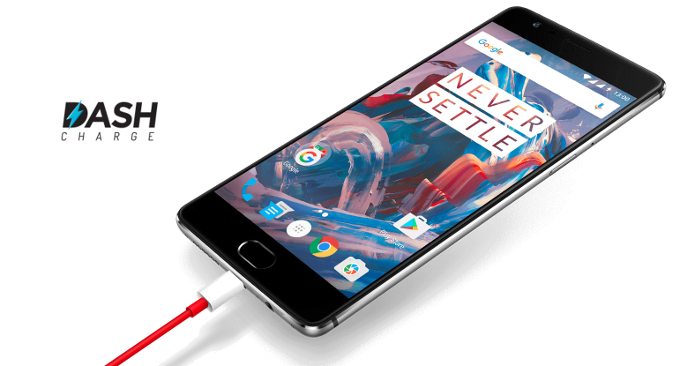 In case you missed the memo, OnePlus made its OnePlus 3 official today. It has a number of merits, mostly on the specs side. A Snapdragon 820 chipset, 6 gigs of RAM, and a 16MP camera at the back make the OnePlus 3 an enticing phone. Throw in the rather affordable price of $399 or EUR 399 and it becomes a go-to choice for those folk looking for beastly specs on a budget.
One of the signature new features that deserve a mention is Dash Charge. What's Dash Charge, exactly? Simple — that's OnePlus' custom fast-charging solution. The company seems proud that Dash Charge will provide 63% of battery after a brief 30-minute charging session.
What can one do with 63% of battery on the OnePlus 3, though? How does binging your favorite
Game of Thrones
TV series for over 7 hours sound, provided that you keep your phone at medium brightness?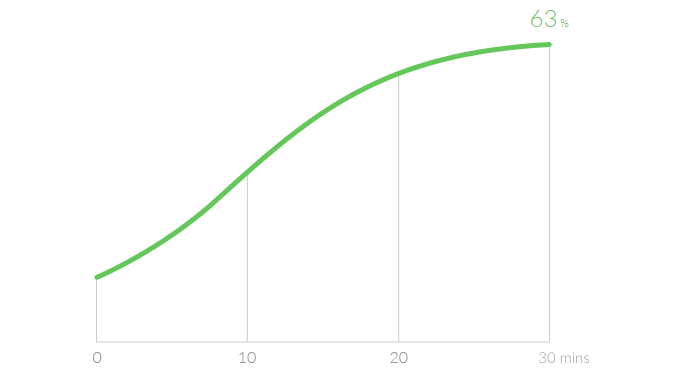 But how does Dash Charge work? OnePlus explains that the feature creates a
"larger electric current"
without increasing the pressure, which leads to stable charging speeds. Needless to say, that's beneficial to the charging process.
It's also said that Dash Charge does not slow down its charging pace when the phone's being actively used while tethered to the charger, which often happens during gaming, 4K video recording, or merely keeping the screen on.
OnePlus also posted a couple of graphics that compare Dash Charge with the fast-charging solutions of the Galaxy S7 edge and the Nexus 6P. Check them out below.
Well, color us intrigued! We can't wait to test out if these claims are true indeed.
Additionally, OnePlus boasts that Dash Charge has yet another strength — it doesn't generate a lot of heat during the charging process, keeping the phone relatively cool. Well, how about that! The main reason for this welcome trait is nothing else but the metal body of the device, which dissipates the heat.
What's more, most of the components that generate heat are seemingly fitted inside the Dash Charger Adapter itself, keeping all undesired heat right next to the wall socket, where it rightfully belongs.