OnePlus 3 battery life test results are out, we also examine Dash charge claims 69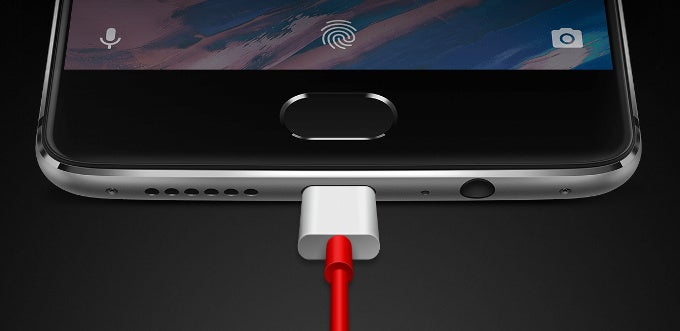 The
OnePlus 3
has just made it through our battery life test and the verdict is in.
But first, let's take a look at what we're dealing with here: the OnePlus 3 features a 3,000mAh battery that powers a 5.5" handset running the Snapdragon 820 system chip. It's also notable that the OnePlus 3 has a 1080 x 1920-pixel AMOLED display, a lower resolution than most current, Quad HD flagships and that is supposed to have a positive effect on battery longevity.
We also ought to say that we test the battery life of all phones using the same script that puts devices through a typical usage routine and all displays are set to a brightness level of 200 nits, a level comfortable for indoor use. Throughout the runtime of the test, the display stays on all the time, so stand-by time is not accounted for here.
Battery life on the OnePlus 3... it's not great
With this in mind here is the actual OnePlus 3 battery life test score: 5 hours and 53 minutes. That's how much the phone lasted on our test, and that puts it among the worst performers this year, on par with the rather poorly performing
LG G5
. And that's quite the disappointment. Yes, with moderate use the OnePlus 3 should be able to last a whole day, but we still find it odd that the new OnePlus 3 actually has a slightly, but noticeably lower battery life than its predecessor, the OnePlus 2.
Devices of similar physical size from mainstream manufacturers like the Apple
iPhone 6s
and Samsung
Galaxy S7 Edge
perform much better, delivering much more solid battery life.
We measure battery life by running a custom web-script, designed to replicate the power consumption of typical real-life usage. All devices that go through the test have their displays set at 200-nit brightness.
| | |
| --- | --- |
| OnePlus 3 | |
| Samsung Galaxy S7 | |
| Samsung Galaxy S7 edge | |
| Apple iPhone 6s | |
| Apple iPhone 6s Plus | |
| LG G5 | |
| HTC 10 | |
| OnePlus 2 | |
| Sony Xperia X | |
| Xiaomi Mi 5 | |
| Honor 5X | |
While that's a disappointment, we were not at all disappointed by the new Dash charge technology used in the OnePlus 3. OnePlus says that it only works with a OnePlus wall charger and a OnePlus cable (which is annoying, but probably not a huge problem for many people), and it lives up to the promise: it recharges the OnePlus 3 from 0% to 63% in half an hour, exactly as promised by the company.
Here are the charge times that we recorded:
in 15 minutes, we got 19% of charge replenished (from 0%)
in 30 minutes, we got up to 63%
in 1 hour the phone was almost fully charged at 96%
the full, 100% charge took just 1 hours 13 minutes
This makes the phone an absolute champ in terms of battery recharge times. It is in fact a bit faster than the LG G5, and in the same vicinity as phones from Oppo that also feature a similar charging solution.
All in all, the battery life of the OnePlus 3 is definitely a mixed bag. We really wish the phone lasted a bit longer, but it's quite obvious that under heavy use, you might need to charge it up before the end of the day to have a peace of mind.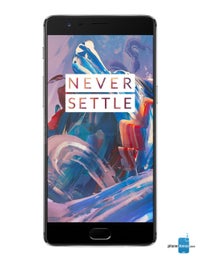 Display

5.5 inches 1920 x 1080 pixels

Camera

16 MP (Single camera) 8 MP front

Hardware

Qualcomm Snapdragon 820 6GB RAM

Storage

64GB,

Battery

3000 mAh

OS

Android 9.0 Pie OnePlus OxygenOS UI